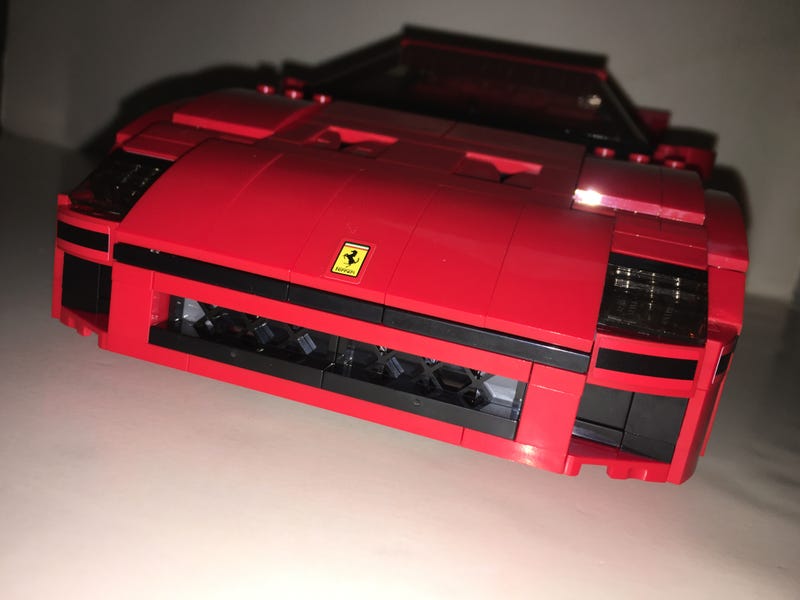 First things first, I'm the realest I'm back from Italy! I actually arrived yesterday... but whatever.
So I bought this Ferrari F40 at the Ferrari Store in Milan for 85€ (76€ after tax rebate). Good deal, right? By the way, I need to get a better photo setup than my iPhone and a poster board.
Here's the engine. Very well detailed; in my opinion a work of art itself.
Hubcaps to match the timeless F40 wheel design.
Adjustable, bolstered and detailed seats.
And a suggestion from Alex B., the Hoodrari ™.
The build took me 3 hours and was very fun. I recommend this build for any Ferrari lover that's a child at heart!