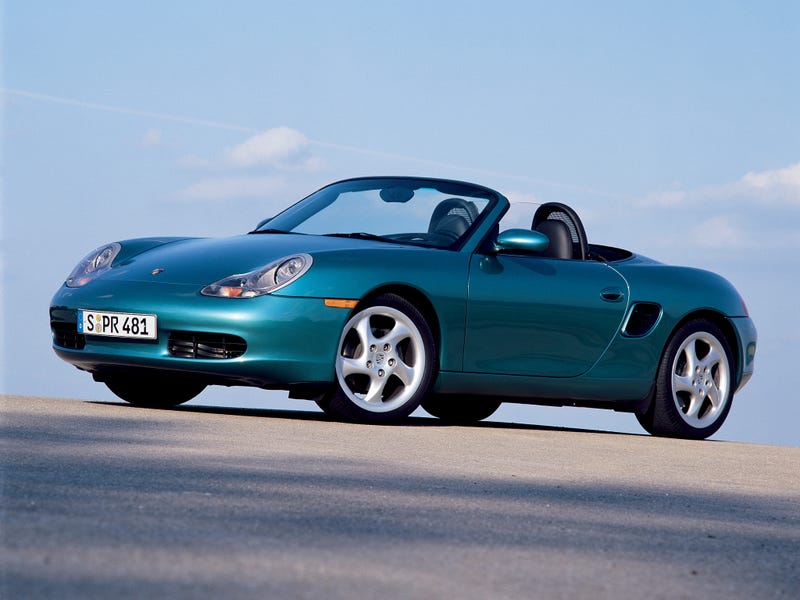 Specifically, this post, and the 986 Boxster.
I realize the 986 isn't the most loved Porsche out there, but I don't care. It just seems like it would be fun.
I'm really liking this color, too.
I guess I'll just add this one to the very long list of cars that I'd consider owning at some point.