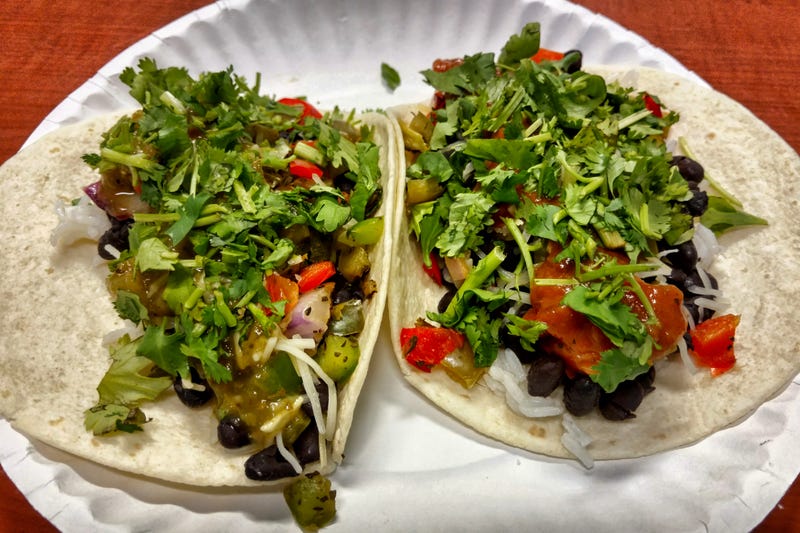 At my job, there is often some kind of food catered in for meetings. When the people having the meeting are done with the food, the admin emails the rest of the company so we can descend on the leftovers like vultures. Today I was about to make a turkey sandwich, but got an email: QDOBA LEFTOVERS.
Then I got to the break room and started assessing the available ingredients to put together a couple tacos, when I realized, there was no meat left.
Then I decided, ok fine, I will make some rice and bean tacos, because hey at least they're still tacos.
I might have to go to the fridge later and eat a slice of turkey for extra brotein for my workout tonight.
UPDATE: The two rice and bean tacos above were insufficient lunch even for me in my current weight-cutting mode where I'm already not eating as much. I've also eaten a granola bar and an apple, and a couple handfuls of mixed nuts, but I'm still starving. Turkey time!