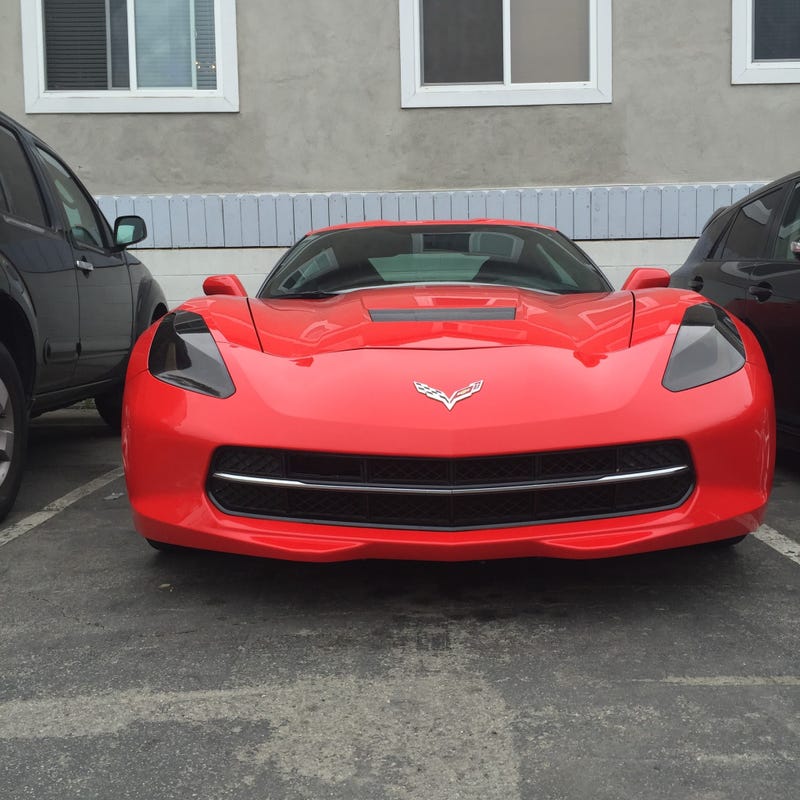 I have this 2014 Corvette Stingray for the weekend in Orange County with my girlfriend. So far we just drove down the PCH and enjoyed some top down cruising. Taking the roof off is quite the adventure since it's a removable panel, not a convertible. I'll have to time it at some point but the first time took about 20 minutes since I had to read the manual first.
Also, skip shift is weird but not that intrusive. I ignored it every time and it went away quickly. I'm liking the power and the noise it makes though. Something about no replacement for displacement! It is a huge car though. I have no idea where the passenger side edges are. It's fine parking with the mirrors but just squeezing through gaps on the road feels extra sketchy.
Looking forward to a few days of fun! But I'm just not putting the roof back on until I return it. Way too difficult to bother with.