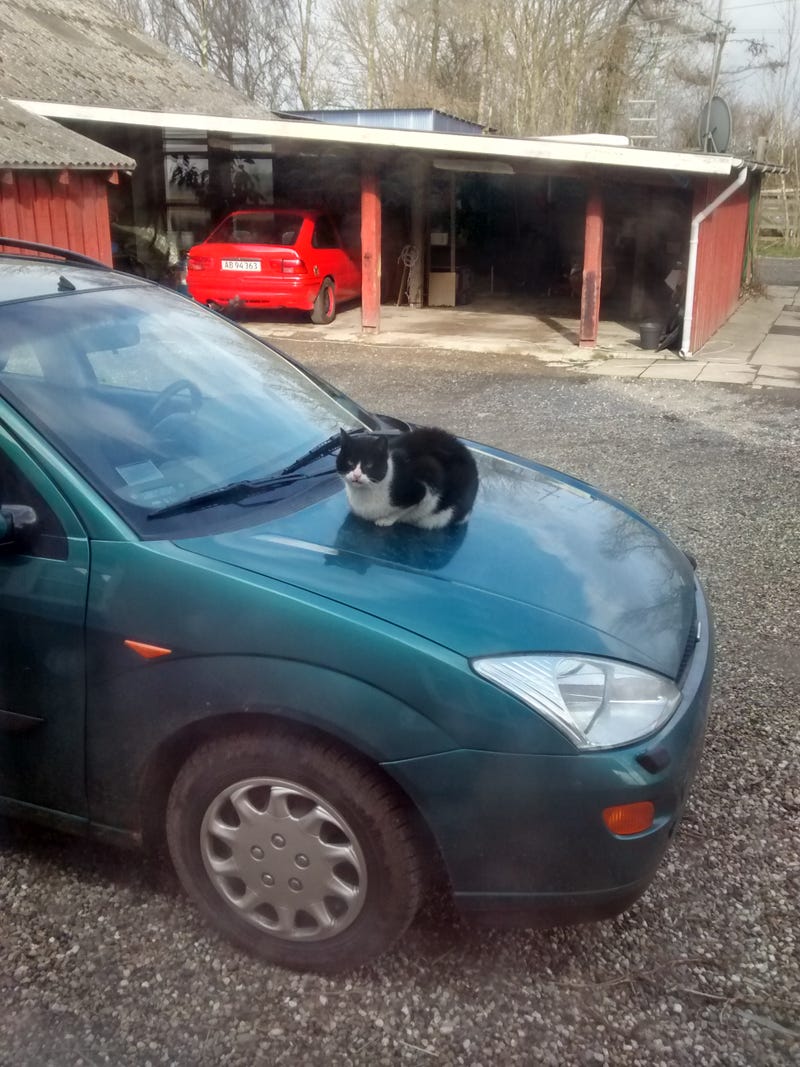 He may well have been responsible for countless mornings of coming out to paw-streaks down your windshield, the ocassional downwards flexing of the roof skin, having horrible breath and drooling while sleeping in your lap, along with often being found on the hood of any recently parked car. He was still damn nice for a cat.
Put down from old age, had teeth issues and couldn't eat anymore. 10 years old, which is pretty good.
On a lighter note: Keep oppo sideways, even with 4 paws and deployable spikes.