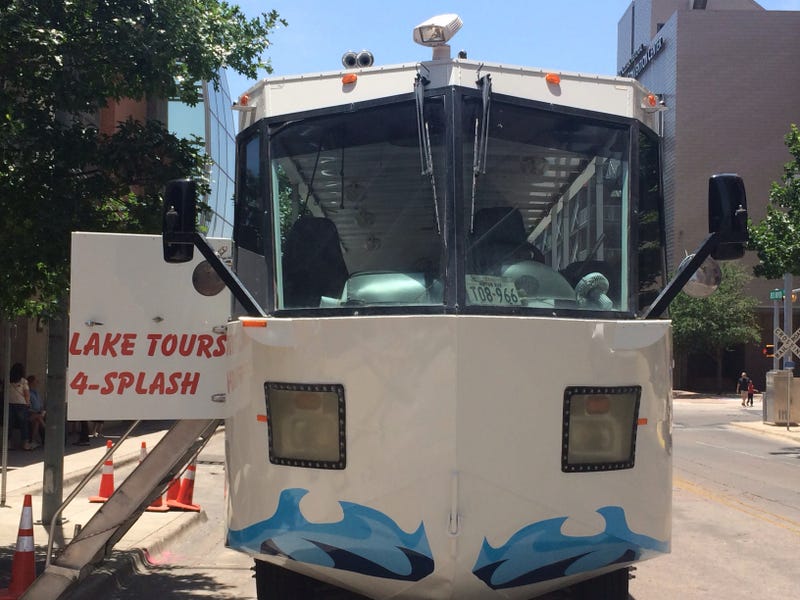 I'm originally from Austin, so going on a tourist attraction like the Austin Duck Tour is a bit of an unnecessary event. Yes, I know the Capital is made of pink granite. Yes, I know where the Governor lives. It was fun, but WHAT CARS Austin has!!
Driving up to my parents' house, I saw a Mclaren 12C. Not bad. Then Porsche Porsche Porsche Bentley Porsche. No, I didn't take pics because I was driving, and that would be irresponsible of me to take pics. So I'll just tell you about them and be accused of lying. :)
Being a native Austinite, I'm ashamed to say that I never knew where the Ferrari dealership was until today. It had a nice Berlinetta out front. Red. We ate at EZ's about half a block down the street. When leaving, I had to wait for a blue 458 Italia to blow by me before I pulled out. Cool.
Back to the Duck Tour. The driver/tour guide, Bob, was very nice and informative. Also, he made great jokes. I even laughed. If you go on this tour, ask for him. We didn't hit one bicyclist on the way, which I was a little disappointed about. But then we got into the water, where it was difficult to hit the faster moving ski boats.
When Bob drove the amphibious vehicle into Lake Austin, he started talking about all the huge houses on the other side of the lake. About how the air can be a bit stuffy there due to the money floating about. I smiled and laughed at it. He then asked if anyone knew people living in that area. I raised my hand. "Who do you know over there?" I snickered a bit. "My parents." My family does live over by those gargantuan homes, but they do not live IN one those gargantuan homes. He made another joke, we all laughed, and continued on our way.
That's Dennis Quaid's crib.
What scared me the most about this vehicle was that it would tilt to the outside when we made turns. That's to be expected, but I'm used to a boat leaning INTO the turns. No capsizing, please.
All-in-all, this boat would be a fun ride to have for parties. I wouldn't buy it for the zombie apocalypse, but perhaps for a quick trip to the lake. I'd rather have a party barge, though.