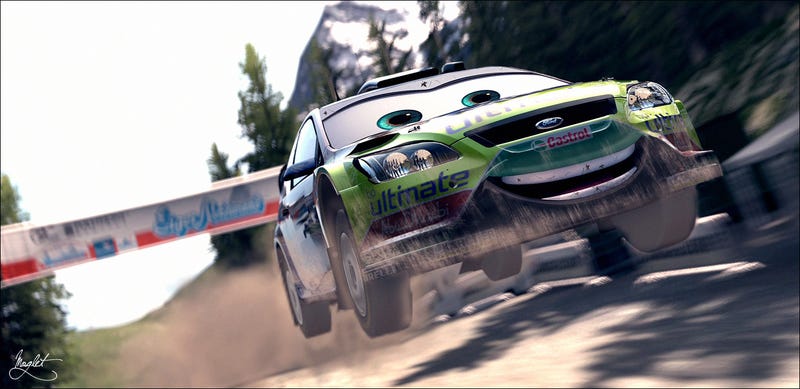 Yesterday, Jason Torchinsky was attacked by the Facebook page Disney Pixar Cars Roleplay, for disagreeing with how the cars' eyes are supposed to be in, the headlights. Now, I've actually seen the first article before this example of fandom butthurt unfolded recently, and here's what I simply think.
I do not concur with Jason's opinion, the eyes should stay in the windshield. Sure it may look fitting in cars like the Fiat 500, Mazda Miata, S30 Fairlady Z, Austin Healey Sprite, etc., but most cars nowadays have this sort of fixed emotions in their "eyes".
Let's start with the first group of cars.
Notice the similarities in all of those cars? All have rounded headlights, perfect for placing eyes! Now, compare them to these ones...
Yeah, I think you can see the difference. Rounded lights are perfect because they can illustrate multiple feelings, but the four cars above have lights that aren't, meaning those "characters" only get to have one feelings, either angry or happy! In the windshield, there is room for where "eyelids" can express different emotions in different scenes.
Another point I would like to make is more towards the race car characters where some of them have no headlights in them whatsoever. In Lightning McQueen's case, his lights are purely stickers. Sure he had those installed in the second installment (pun slightly intended), but still he wasn't born that way!
Another character is Francesco Bernoulli where his eyes are located in the cockpit area. I've seen a couple of comments in Jason's article where it went along the lines of...
If they can add a closed cockpit on an F1 car, why can't they do the same for the lights?
The first thing that came to mind was this sketch.

The second thing is that where we humans see the road. The reason why Francesco's eyes are placed in the driver seat is simply because that's where the driver would see in real life. Think of it as the hood/bonnet cam in any racing game.

---
To conclude, I'm sticking to windshield-based eyes for Cars characters mainly because it emulates where humans are positioned in reality. While I oppose Torch's opinion, that doesn't mean I'm on the Disney Pixar Cars Roleplay side of this situation. I can understand their point, but not their action towards Torch of firing him from Jalopnik!
We should all have respect, not retaliation!·
---
Also, why does this group exist in the first place?! I can understand bronies (since I am one) because they follow original-designed characters. In Cars, they're based on existing or generic cars IRL! Like...what the hell?!