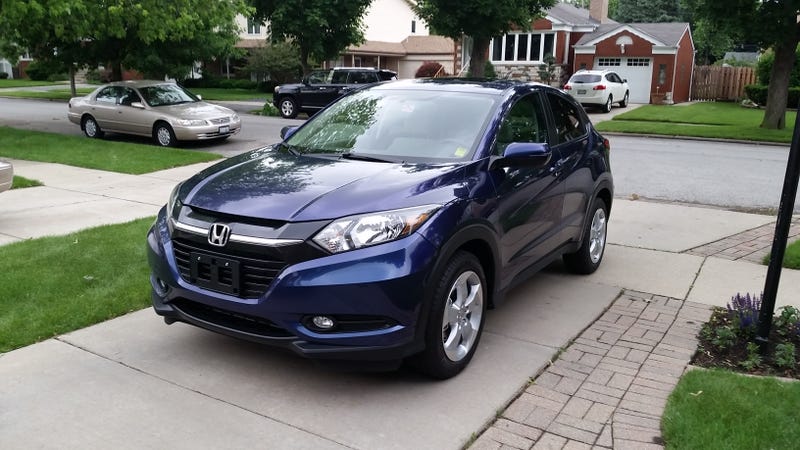 So my sister just purchased a 2015 Honda HRV to replace her 03 Accord. I got to take it for a spin and these are my initial impressions
the exterior is a lot better in person than in pictures. Especially this Blue (I call it blurple since it looks purple in certain lights). She got this direct from the factory cause the only EX AWD her dealer had was grey and she didn't want that color so they ordered this one for her.
she purchased the EX model so the interior has a bunch of bells and whistles. It has manual heated clothe seats which seemed like a weird combo but the infotainment isn't bad. The screen seemed pretty responsive to me while I was playing with it. And it even has an HDMI port. Also lots of space in the back and the front seats have nice bolstering. Also came with a backup camera and the lane watch assist system which I didn't get too much since there arent a lot of blinds pots.
acceleration is decent and she has the CVT with paddle shifts which actually respond really well to driver input.
steering is actually nice and tight. Obviously it's not a corner carver but handles lane changes well. Wheel is the right size for the car.
she does have the AWD models to handle Cincinnati winters which are a combination of snow and steep hills. Ride was very comfortable and apparently my grandma wants to trade her accord in for one after going for a few rides.
Most importantly my sister loves it. She was actually on her way home Saturday morning when they dealer called when she was about an hour away from cincinatti so she actually turned around to sign the papers and take delivery then started driving back to chicago.