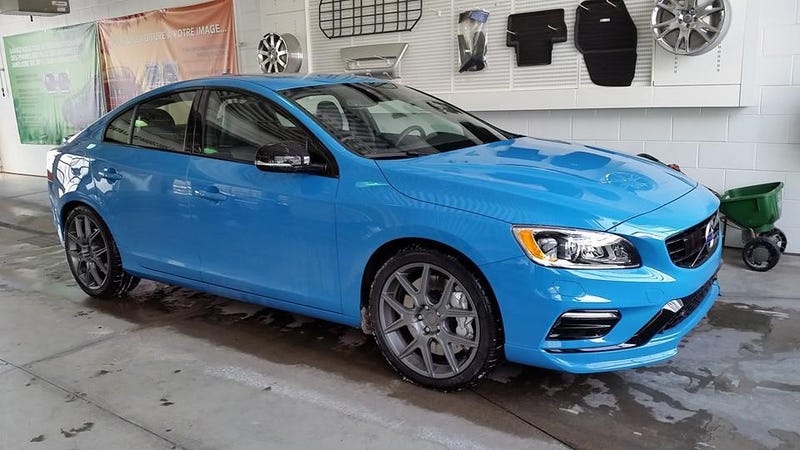 Volvo S60 Polestar.

I had it on my bucket list for a while, I couldn't wait to drive it...

...then why am I not falling in love with it? It's fast, sure, but the ride is super harsh and the transmission doesn't understand the meaning of ''smooth drive'' : it's downshifting at the slightest pressure of the throttle, and it stays in the lower gears way too long.

I think I prefer the T6 Premium trim. It's only down 20 horsepower, but the ride is more refined, it's more comfortable...

However, you can't get it in that wonderful blue.

EDIT: My bad, you actually can get the S60 (or the sexy V60) in Rebel Blue, as a no-charge option.