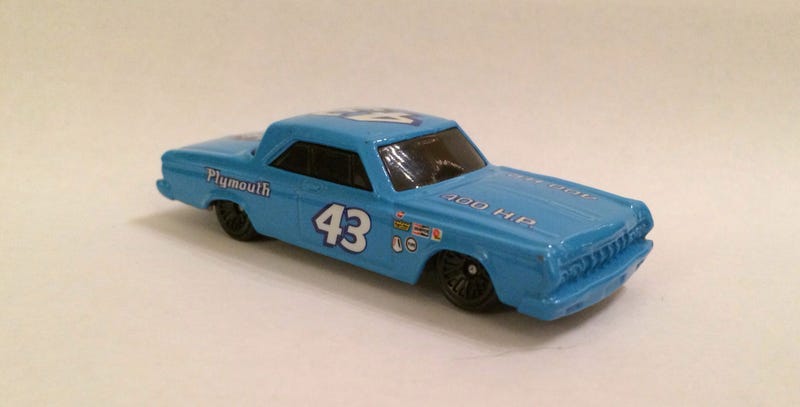 Some of you may have seen that I sent a teal (teal!) BMW M1 to him last week that he's going to repaint into something awesome. In return I received this sweet '64 Plymouth Belvedere in classic Petty livery with black wheels (I say they're steelies). After the jump are my other recent additions, all available for the right trade.
I live in NYC, where for some reason the few big box stores within reach have really shitty Hot Wheels selections. So I do a lot of eBay shopping to satisfy my needs for limited edition castings or ones from the 90s. Without further ado!
Up first is this beautiful Ferrari 308 GTS.
Jaguar XJ40 (have to admit, there's a litle overspray from the headlights on the front bumper)
Mercedes 380SEL
Chevelle SS Wagon
Nissan Skyline H/T 2000GT-X
Lincoln Continental
Honda Civic
K5 Blazer
??? (This one came from my parent's attic)