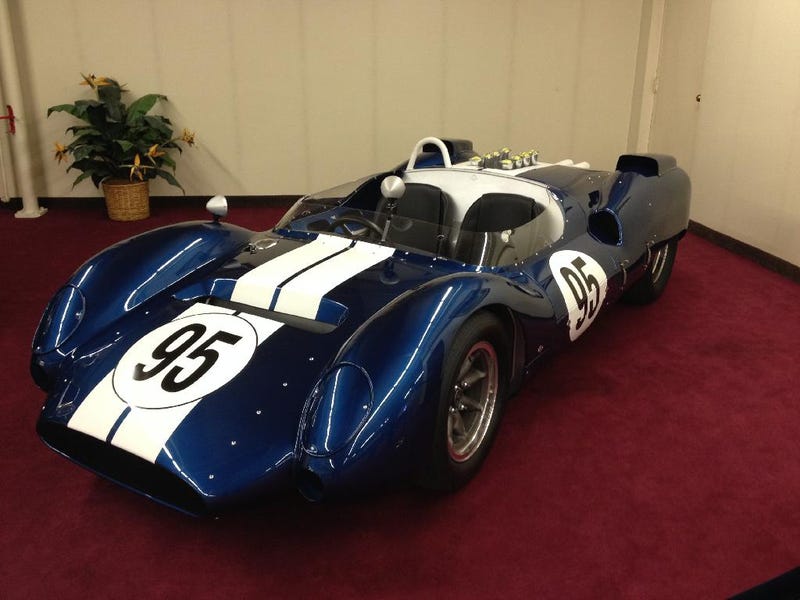 After living in this town for three years, yesterday I decided to make the trip to The Quad (formerly Imperial Palace) and check out "The Auto Collections". This decision was prompted mostly by my discovery of them 'having' a Lancia 037 on display (at least according to their website). Sadly, the 037 was not actually there, but there were some other cool sites, Like the rare Shelby above.
Many of the cars they had on display ended up being well done replicas, like the 550 above and the SSK bellow.
They also had some cool race cars like this Lancia (although they did not have the Sauber Mercedes like the web site said...)
There was also some very rare vintage metal there like this pair of Alfa Romeo's (6C and Giulia)
And even some cool limos, like this Continental that was actually used by JFK.
And this amazing behemoth of a Pierce Arrow. Amazing!
All in all, not a bad showroom, but the thing that really got to me was that everything is behind ropes. I went to the Peterson Museum and walked up to a group of multi-million dollar cars, so close that I could (not that I recommend it) touch them. Here, I was so far away that I could barely see that there was an interior. Add in the fact that if you even get close to the stanchions and ropes, a security guard will either tell you not to touch the stanchions and ropes, or play an announcement stating not to touch the stanchions and ropes. It kind of makes it out for a poor experience.
The display is the top level of the parking garage, and while enclosed, it feels old and smells musky. If you are in town, I would say take the trip, but only under one condition. DO NOT pay for it. You can find free passes online (right on their web site) and that is pretty much the only thing that makes it worth the trip.
Here are the rest of the pics (sorry bout some of the crappy cell pics):
(Actual SuperBeetel!!!)
And saving the best for last, RS200!