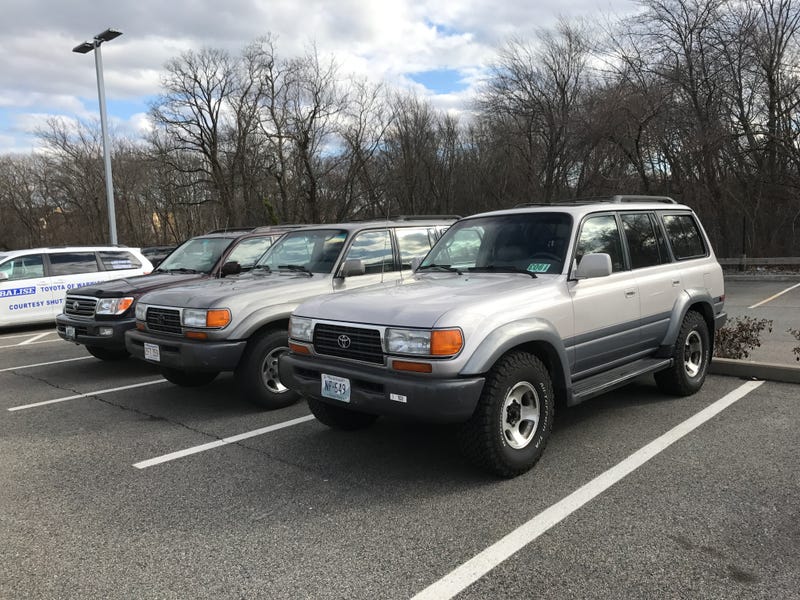 Apparently it was Land Cruiser Day at Balise Toyota of Warwick.
I don't know anything about the 100, but it was sharp.
The other 80 is a VERY clean 40th Anniversary model, which means it's got the two tone interior that I would trade a testicle for. The seats were in nicer shape than mine, but externally I think mine was a little nicer.
I brought my truck in to get the valve cover gasket done, but it was a bigger job than my service writer buddy thought it was, so I'm bringing it back Monday. It is reeeeeally wet along the sides of the block, so so this is going to be a good repair to have done. Kinda glad I didn't decide to do it myself, since the tech looking at it (who I actually went to school with) said it'll be a little bit of a bitch.