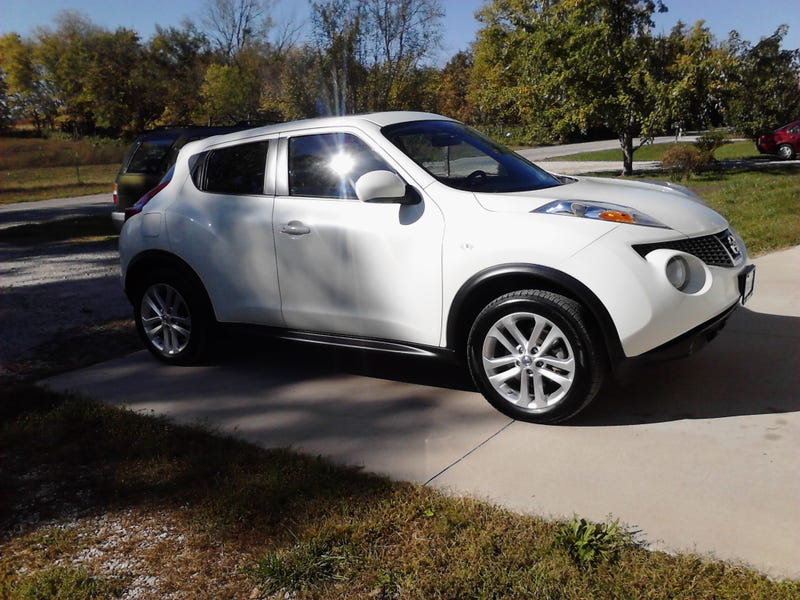 The '99 Ranger has been acting up here and there after the engine replacment. Stalling and tranny sometimes slips so I caved and let her get a new(to us) car Saturday. Ignore the crappy pictures. I'll get some better ones.
It's a 2012 Juke SL AWD. I'm somewhat concerned about the CVT transmission in it, but after searching for issues on it, I really have not found a lot of them.
I'll give a review at some point in the near future if she will let me drive it.
Bonus pic - drove the Ranger in today to 'see' what it is doing.... Not a issue at all on the way in. 240,001 miles!