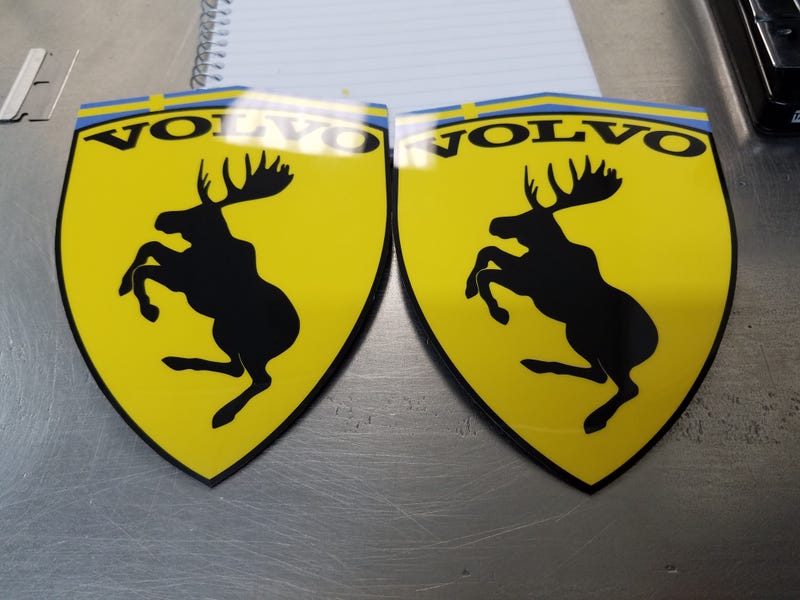 I paid the extra dollar to get the magnetic backing. The finish is great! Quality item for about $15.
The store is called davebarton.com
Recommend them to all our LOLvo driving oppos.
Next, i'll be getting the center caps for the wheels.
I didn't bring El Moose to work today but i'll post pics soon :]
Here are some rad examples from that website.