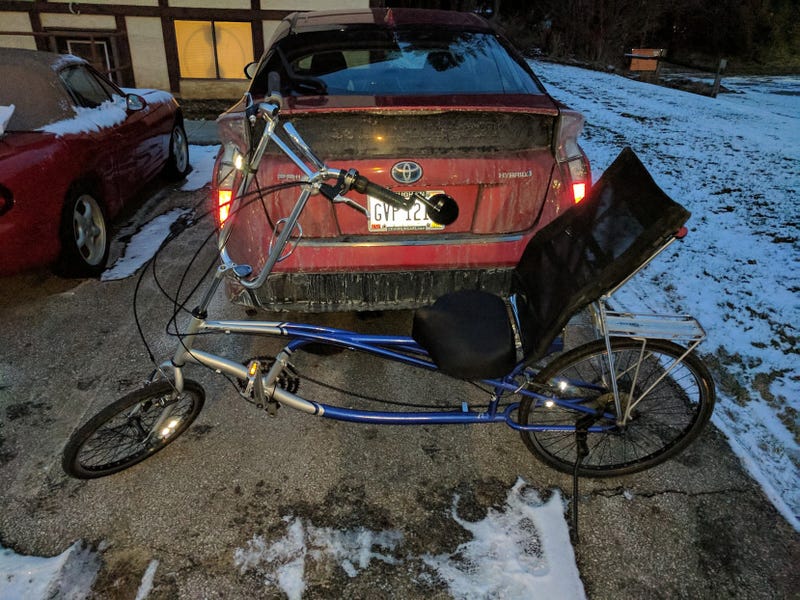 It's a 2003 (I believe) Sun EZ-Sport Limited. Picked it up, plus a Zzipper teardrop fairing, for $100. Somehow fit it in the Prius.
V-brakes front and rear, 3x9 gearing. 20" front wheel, 26" rear.
It wasn't even close to adjusted properly, and it rode quite nicely, when I test rode it. Although, for $100, I almost didn't bother with a test ride...