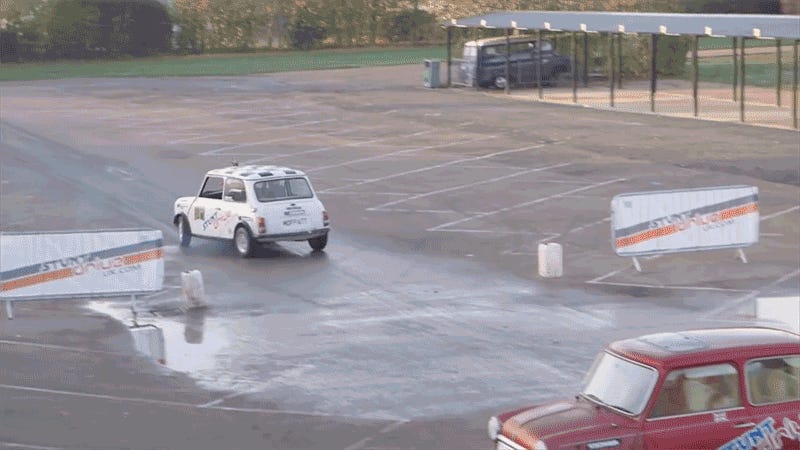 Multiple-record holder and stunt drive specialist Alastair Moffatt successfully reversed a classic Mini Cooper into a parking space leaving a combined distance of just 34 cm between his car and the vehicles in front and behind.
It only took 1 cm to break the previous record according to an on-site official Guinness World Records adjudicator who confirmed that Moffatt bettered the previous record of 35 cm. That record was set by Ronny Wechselberger aka Ronny C' Rock (Germany) on the set of Guinness World Records - Wir holen den Rekord nach Deutschland (RTL2), at Flugplatz Kindel in Eisenach, Germany, on 18 June 2012.
Moffatt also holds the record for tightest traditional parallel parking.