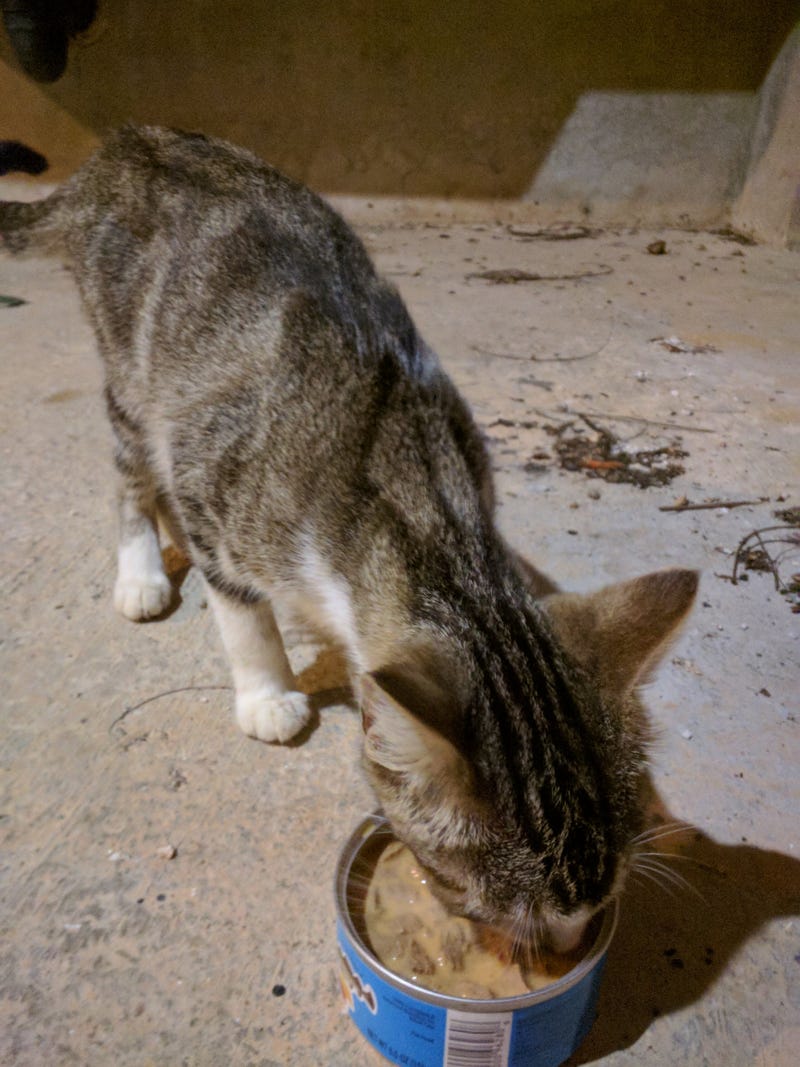 She's been meowing in my backyard almost every day for the past few weeks. I bought cat food and have been feeding her.
There are only two other houses around here. I've verified with House 1 that she's not theirs. I haven't been able to get in touch with House 2. I do hope she's theirs, even if it's kind of unlikely. I can still hope. Because I don't need any more responsibility or heartstrings-tugging.
That and plot twist: I'm severely allergic to cats. I can't go near her, much less touch her, unless I want to have a very uncomfortable few hours, even with antihistamines.
Insofar as I don't need a cat, what I even more don't need is a dozen cats. I made an appointment to get her spayed. Cats really have a sixth sense about vet visits, because she disappeared for 48 hours before the vet appointment. And I already had at the ready my breathing mask, latex gloves, and stash of antihistamines. I'd even bought a carrier for the event.
As soon as I canceled the vet appointment and explained to them that I can't find her, she reappeared. We might start playing that spaying appointment game again next week, if I manage to verify that she doesn't belong to a neighbor.
She doesn't have a name yet, although I've been thinking about Emily. Suggestions?