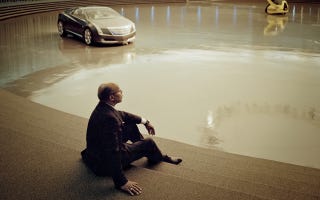 It's about time to try something a little bit different. Rules are the same as always. 1 hint after 30, minutes, 2 after 1 hour. So lets hear it, who is the automotive exec in the very strange picture above? —> HINT 1: —> HINT 2:
Has been with GM since the early 1970's
The man behind most of GM's designs over recent few years, he's shared a few of Ralph Gilles' past titles, and was previously the highest ranked man of color in the automotive industry.
Anyone?...
ANSWER: Ed Welburn, GM's VP of Global Design.