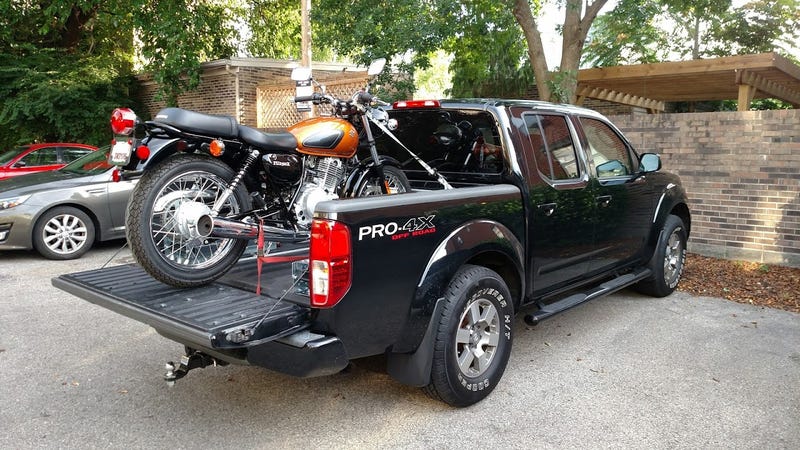 The girlfriend passed her MSF class and much to my surprise wanted a bike ASAP. I had suggested an old cheap Ninja 250, but she had her heart set on this particular TU250X the moment she saw it. She originally liked the idea of a Honda Rebel, but soon realized that she didn't like the low seat height and forward controls.
Personally, I really like these little Suzuki's. They're not only a great starter bike, but it's awesome for short little jaunts around downtown. It's a perfect little urban runabout. Obviously it's not fast, but it can get up to highway speeds and is nice and agile for slicing through traffic.
She's still getting the hang of it but getting better with every ride. Now I just need to get her to let me tinker with it a bit, that exhaust makes it sound like a sewing machine.
P.S. If I disappear, it probably means her mother has murdered me....