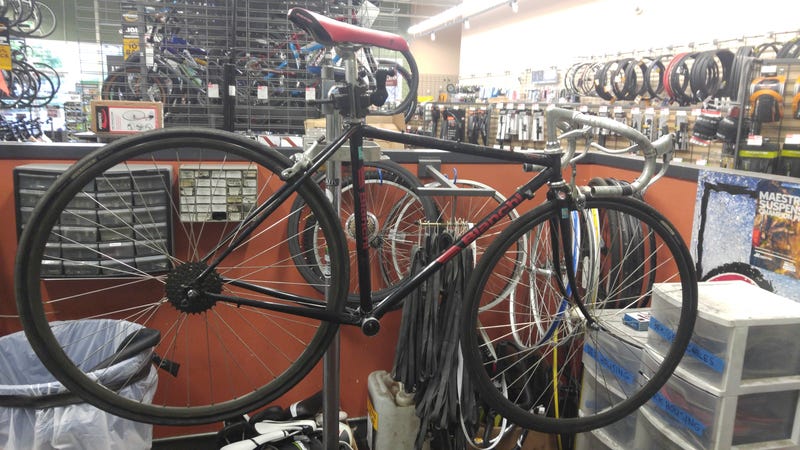 It's a Bianchi that was actually made in Italy! 7 speed freewheel (which I'm converting to single speed) with a sketchy Italian threaded bottom bracket. Nitto stem, Shimano SLR brakes (90s spec), and even anodized wheels.
Plans: Fizik bar tape. Rebuild the vintage Schwinn brakes so they actually work. Continental Gatorskins (because why not), whatever cheap seat I can put on there, replace the super hard brake pads with something not manufactored in the 90s (probably Kool Stop), and it should be a nice runaround bike. The frame is straight without rust (but has a nice pantina) and straight non bent wheels. Has a bent deraileur hanger. And brand new cables all over.
What suggestions or questions do you have?