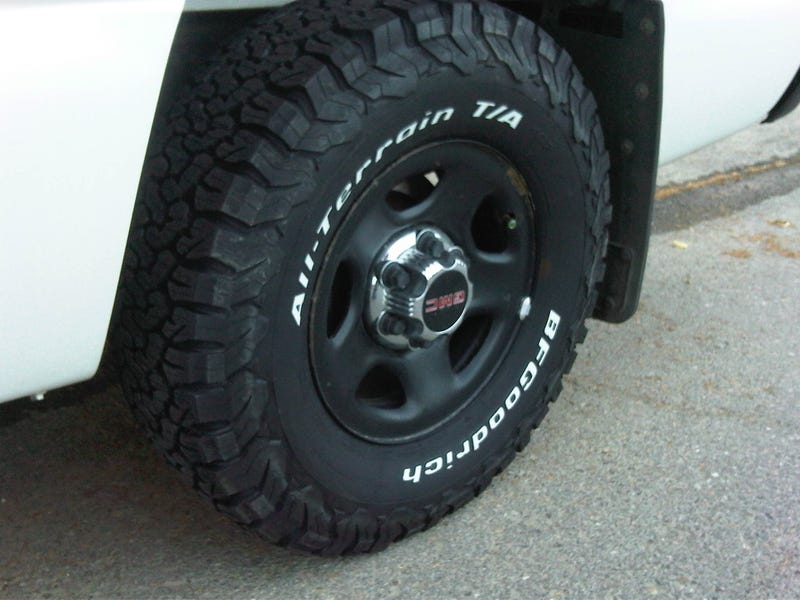 Thanks, Oppo, for helping me with my strenuous decision of whether or not to mount my new tires with the white lettering showing. 75% of you said yes to the lettering. Even the tire guy joked that he'd have mounted them out anyway. They're the new All-Terrain T/A KO2 that was just released last month. They do look pretty aggressive for a 2WD half-ton, so I may as well go full-on with the tire bling.
To pre-empt the inevitable question of why 10-ply A/Ts on a 2WD, they're a great tire to run year-round in Canada. They're winter rated, yet more suitable for summer driving than a dedicated winter tire. Passenger-rated tires are simply too prone to punctures on gravel roads in Western Canada.
Good rubber is more important than a good camera, hence the potato shots. I guess I should also show the obligatory pic of the Oppo sticker.