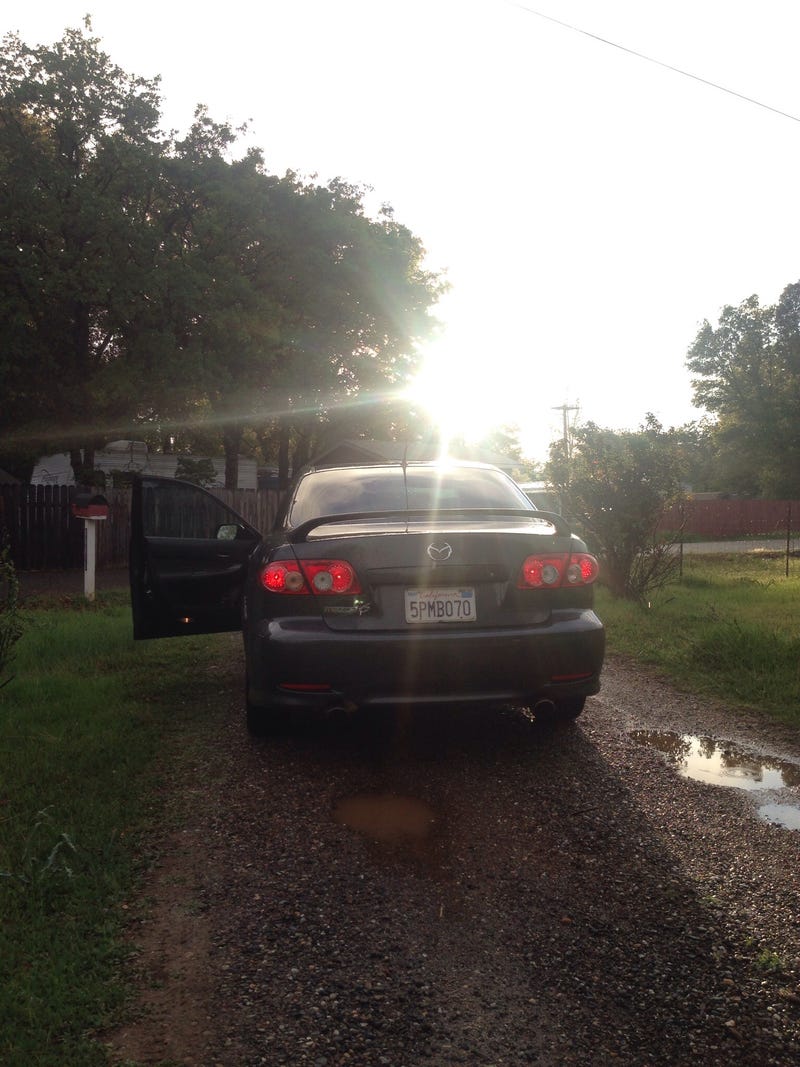 What what!?!? Just scored a 2005 Mazda 6 V6, see inside for details.
Sadly, there's a couple hitches...
It's an Automatic, but it does have the optional 6 speed
It has 140,000 miles
It doesn't get the 35 MPG my Camry did.
So I've got a few ideas. How helpful would a chip/CAI/exhaust be in improving my MPGs? And if so, can I easily change the tune from "B**** mode" to "Go Ham mode"?
The shocks are original, but I think I'll leave them until I can score some Coilovers or at least adjustable shocks.
The tires on it are Michelin Pilot Sport AS Plus, which seem to do the job well, it rained today and they gripped way nicer than the Nankang's on the Camry. It doesn't snow, but I do want a dedicated set of track tires/wheels. Should I go for Pilot Super Sports, or some kind of "Streetable Track tire"? Or just keep what I've got?
This is the car I plan to keep for a while, size is good, seems reasonably quick, it makes me happy.