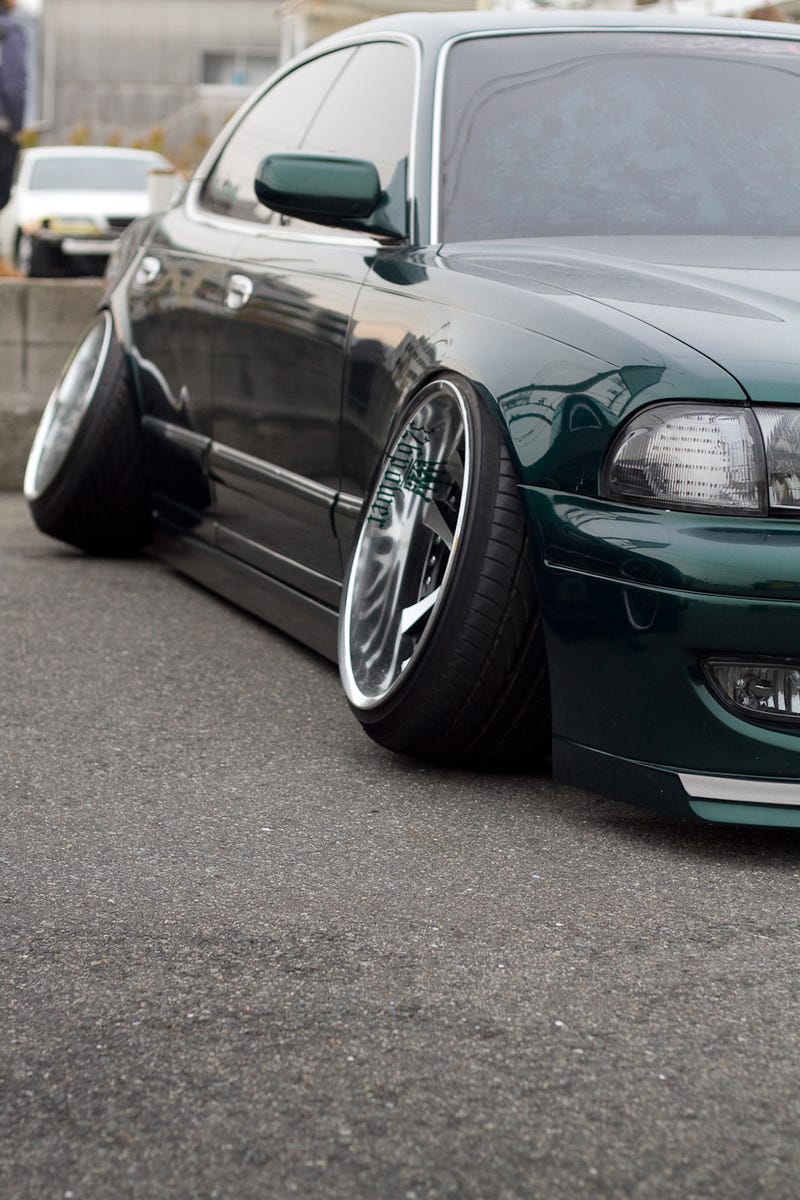 Oni camber, or Demon camber is rising in popularity, espescially in Japan.
Oni camber is taking stance and camber riding to the extreme.
Oni camber is seen as a subculture of the more famous Bosozoku, or Shakotan. (If you don't know, look it up).
Some Demon camber pictures, so you can get an idea:
The guy in the next video, with the Celica, apparantly finished his custom bodykit after this video, here he can be seen with his duct tape kit.