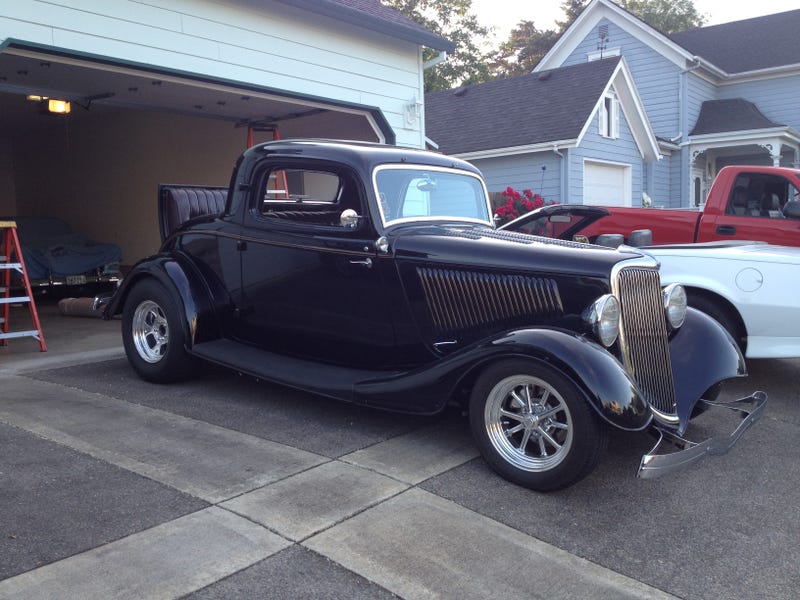 My grandfather sold his 34 Ford 5 window coupe a couple months ago and just picked this car up a couple weeks ago. It was outside long enough for me to grab a couple pics.
Car is a 1934 Ford 3 window coupe. car is all original 34 steel. body has never been chopped or had the cloth insert in the top filled. has a chromed out 283 small block chevy with tri-power and a th400 trans. also has 4 wheel disc brakes, dropped axle, sway bars front and rear.
Pics are hiding a 20 footer paint job and I didn't take any pics of the interior because it is atrocious. first mod to the car is swapping the wheels. these just don't look right on this car.
But just some cleaning and it will be a nice driver or be put up for sale for a C2 corvette.