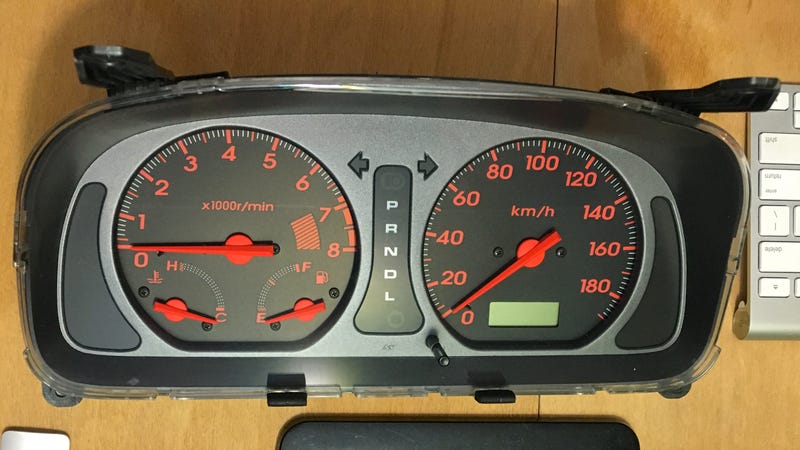 Oh, she's a beauty. Yes, that bezel is sparkly gun metal! Something I didn't realise from the pictures. It kind of just looks like glare on black or gray, but it isn't!
When I do a transmission swap, I think I'll put the TS logo on a special insert in carbon fiber or something to cover up the automatic symbols.

Door should be here in another hour or so. I'm not sure about the CTR carpet yet.
Old cluster type for comparison: