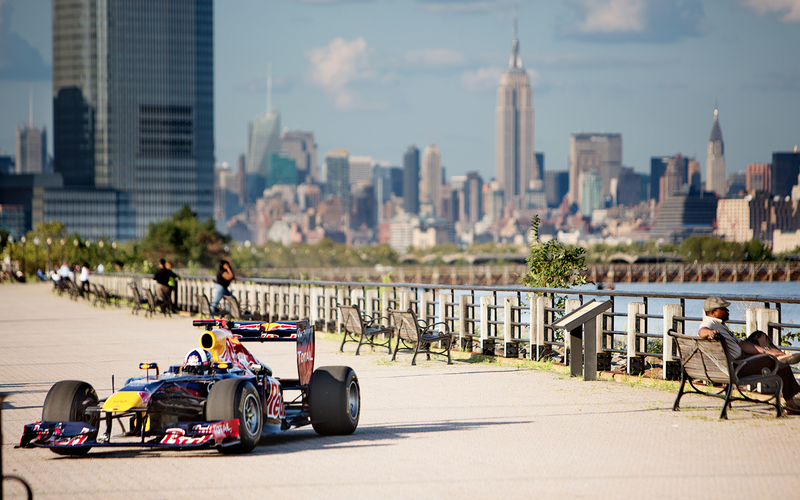 We were warned, but some of us still have hope. Bernie Ecclestone and friends (band name; I called it!) are now aiming for a 2015 date, but I'm not sure how much longer I can endure this roller coaster of emotions. From the quote and the history of the race not happening, the backing of the race looks to be in the wrong hands.
Bernie Ecclestone, the head of F1, said in a telephone interview Tuesday that New Jersey's F1 debut won't happen in 2014, as had been hoped. Ecclestone said the New Jersey race will be postponed "for lots and lots and lots of reasons."
I think it would be wise for FOM to put on some promotional demonstrations in the United States, like they do elsewhere.
[WSJ]