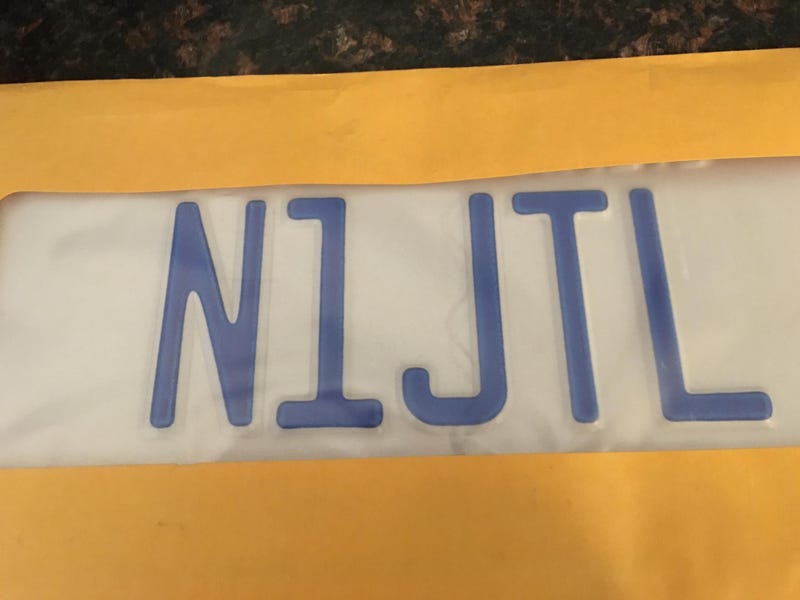 To my house in Raleigh. I'm at school in Boone. Conveniently my parents are taking my sister to Winston Salem this weekend so I can pick it up then. Until then my current D series plate is technically invalid, despite it having a current registration sticker. Not too worried about getting pulled over but I hate having a reason to be pulled over.
N1JTL is my ham radio call sign.
Ham plates don't come in the typical NC "first in flight" or "first in freedom" graphic background. They are fully embossed with a plain white background. I like this because they look better after time as opposed to the graphic plates that will fade.