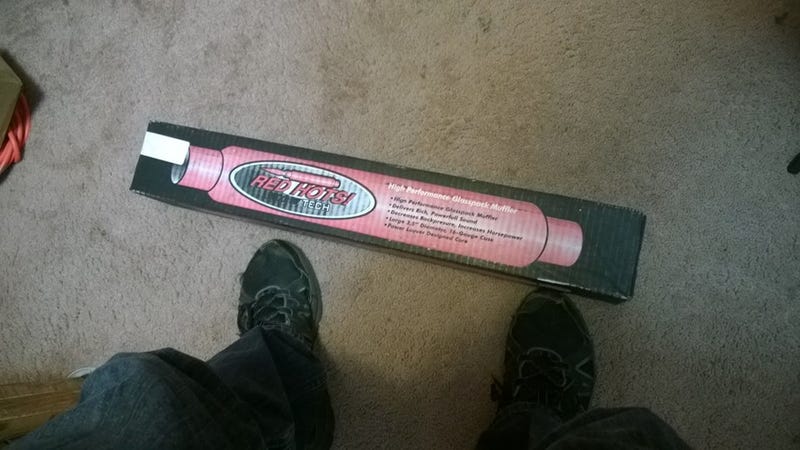 Got my cheap-ass glasspack in the mail today, going to try putting it on tomorrow somehow, so that should be entertaining considering I've only welded once before in my life. I'll take video.
I can't understand you guys. You seem a bit... muffled.
Unfortunately, I got my car back from the shop with a new tire since one of my Toyos had a split belt (ugh), and new bearings. Unfortunately, the car was knocked into the shape of a large metal banana (hyperbole) by my friend's mom running into it with an F-350, and now it pulls to the left just enough to bug the shit out of me. Also the rear doors make totally different noises when they close now.
And there's still a vibration at 60mph, despite having a new tires, balanced rims, and new hubs. It's nowhere NEAR as bad, but there's still one there. WTF.