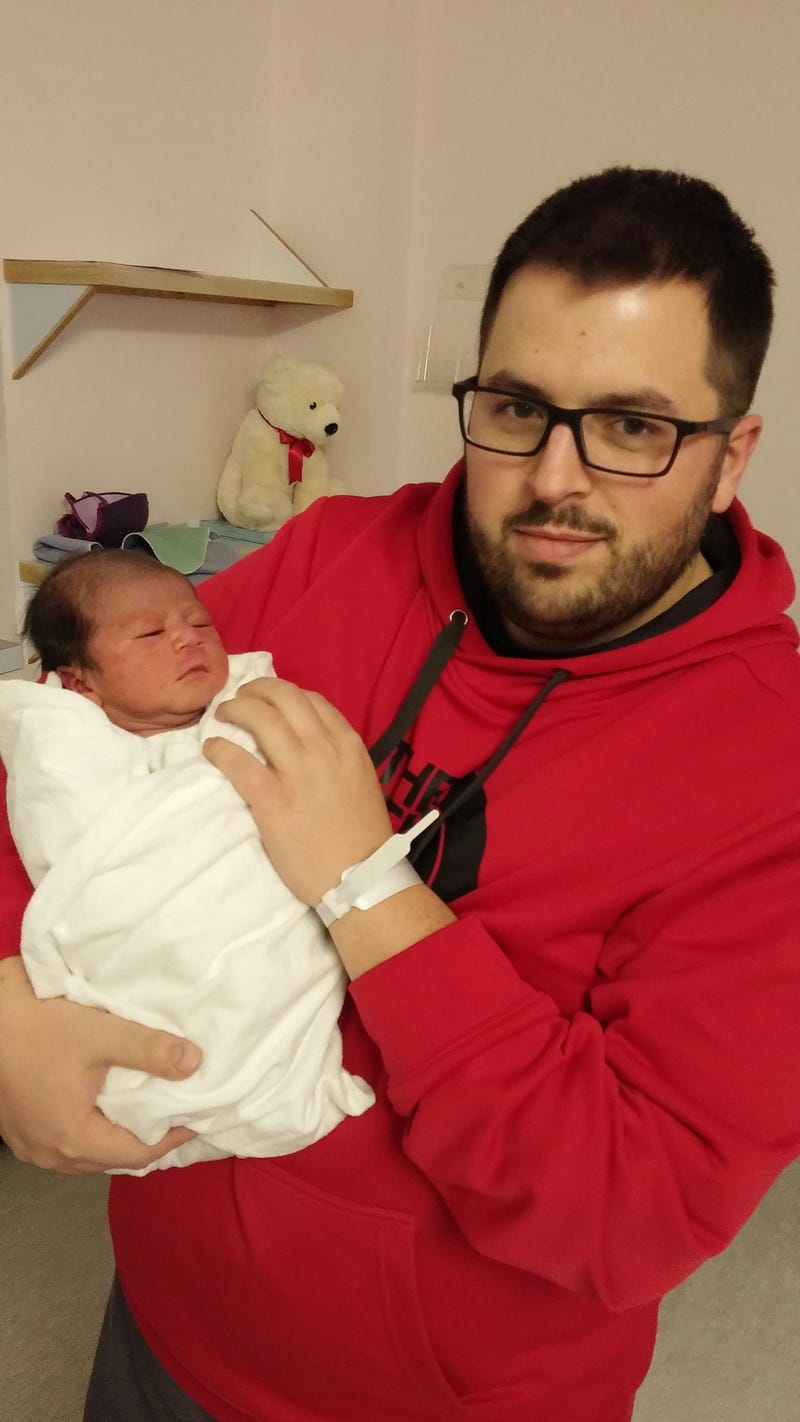 Meet Evariste born Feb 9th 2016.
Hey was in a hurry too. 5 and a half hours of labor. Only had to push 6 times for him to come out. He was born before the doctor got to the hospital. Took less than 15 mins to be born.
Every one is perfect and healthy. He is a big boy 7lbs and 15.2 oz. 21 inches long.