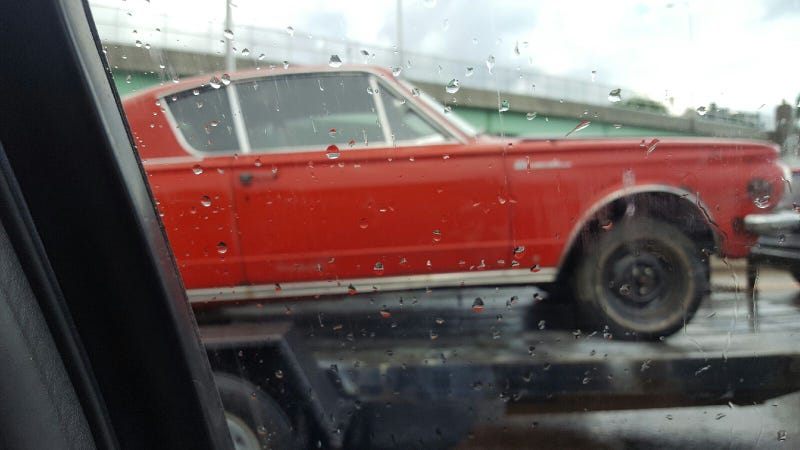 My buddy just sent me this picture of the Barracuda (why haven't I been calling it Barelycuda, what with all its rust and missing metal?) heading north on a trailer, to its new role as a parts car for a '64 Valiant. I took a bit of a hit on it (though I've still got the engine and 4 speed), but there's good news!
So the guy that bought it does this as his full time job, nothing but Mopar cars and parts. But he bought the Barracuda as parts for his personal car, the aforementioned Valiant. The Valiant is going to be a beast, since it's getting the whole drivetrain from his current car, a '74 Dart Sport.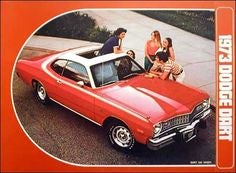 The Dart is what I'm interested in. It's red with stripes, bucket seats and console, factory rear spoiler, factory solid sunroof (sliding, not a glass Sawzall sunroof). He's going to sell it as a roller for $2000 when he gets around to swapping the stuff to the Valiant.
For a few bucks over that, I can get it with a 8.25 inch rear end and front disc brakes. After that I just need an engine to go with my transmission and boom, driving project car.
Probably the best part is that he's not swapping the stuff over for a few months, so I've got time to get my shit in order.
So Barelycuda lasted a week and a half. Oh well. Next!