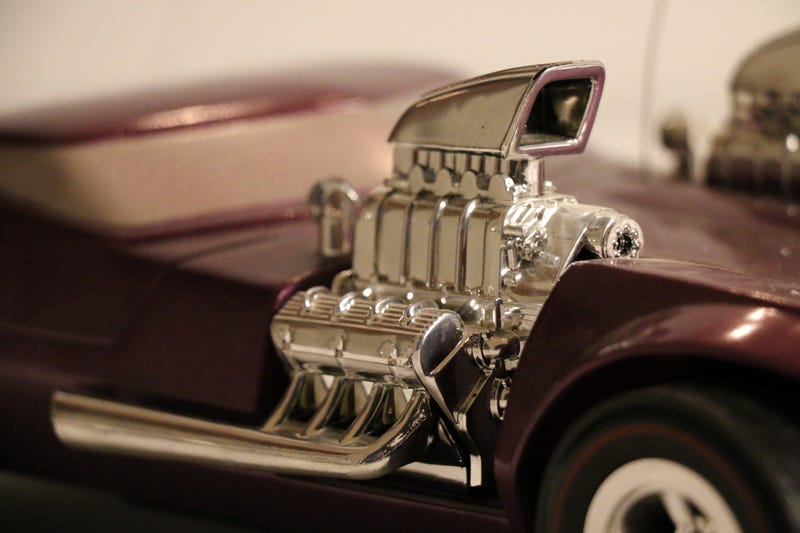 This vehicle's been in my family for a while. 16 cylinders, and rear-wheel drive. A barn find, not currently running. I'll be documenting my rebuild here on Oppo, details after the jump.

Okay, it's a 2002 Hot Wheels RC car, and the remote is long gone. I'll be disassembling this one completely and then swapping in a new control unit so I can drive it with a replacement remote. I may or may not upgrade other components too.

This car meets most of my project criteria in that it's:
RWD
Mechanically Simple
Cheap
It looks fast
This car also has a functional steering rack, though no suspension. The vehicle will be disassembled and all parts will be labeled and documented, then rebuilt to modern spec.
I'll post updates as I make progress on the teardown and eventual rebuild. Here are some more "before" pictures of the car. Potato-level photography, but an epic car nonetheless. Enjoy!
Teardown begins tonight, updates will be posted along the way. Maybe with better photos. Happy wrenching!