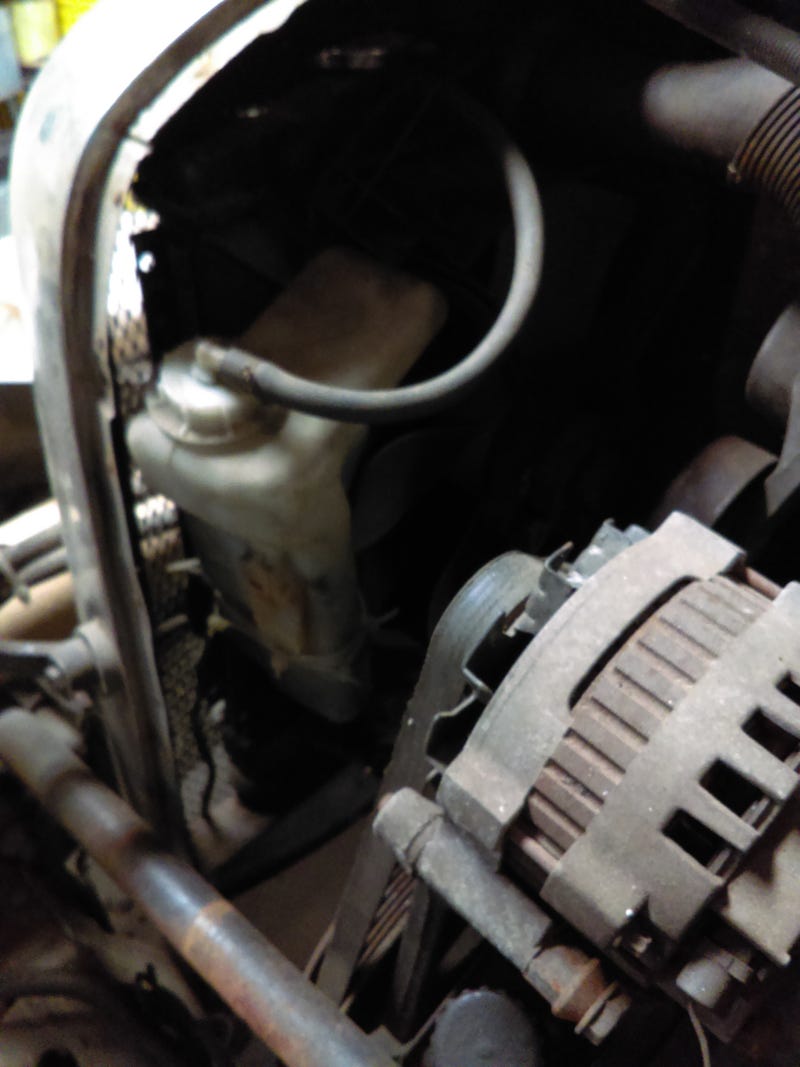 This is the tank currently installed. It. Is perfectly functional and in no need of replacing. But it is not rat rod af.
This is rat rod af.
The hoses keeps these pieces together and it screws onto my growler. Zip tie for safety.
The little one is the mount I made and the big peice is what i was cut from. The mount will bolt onto the headlight support and the growler will rest on it.
Primer -> Paint
Installed. +7 rat rod points.