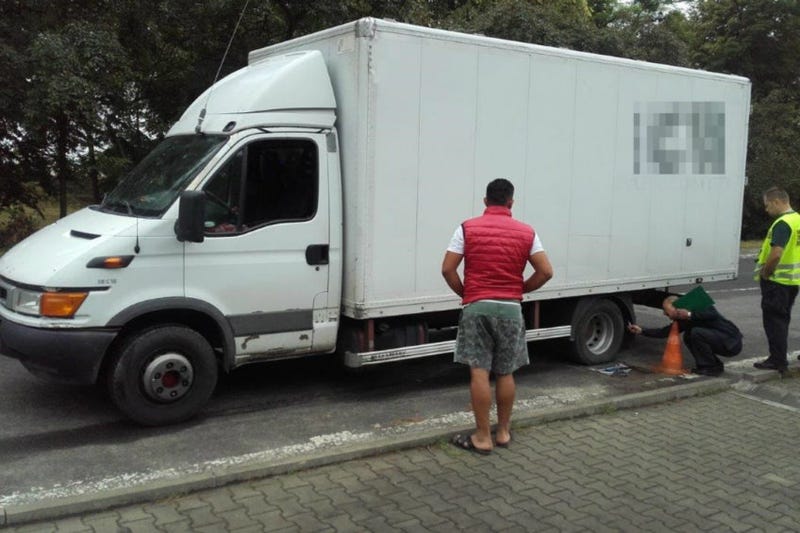 On Wednesday, the 13th of June a Polish Road Traffic Inspector patrol stopped a suspicious looking Iveco box van near the city of Dębica. Upon inspection, they discovered a massive load of cauliflowers and bananas inside the Romanian registered truck and ordered it to be weighed. After barely making it onto the scales, the vehicle weighed in at 12 300 kg (~27 115 lbs.), with 10 200 kg (~22 490 lbs.) burdening just the rear axle on a box van rated for 3 500 kg (~7 715 lbs.) GVW.
The Romanian driver was fined with a 1000 zł ticket and his vehicle was impounded.
This feat of irresponsible transport was discovered less than a month after a remarkably colourful convoy of 6 Ukrainian VW LTs was stopped near Rzeszów. Each van was found to be carrying 2 reinforced concrete well rings, weighing in at about 10 000 kg total.
The aged LT vans (again, rated for 3 500 kg GVW) were found to be too overloaded to make it up the hill to reach the scales.
Image credit: dostawczakiem.pl