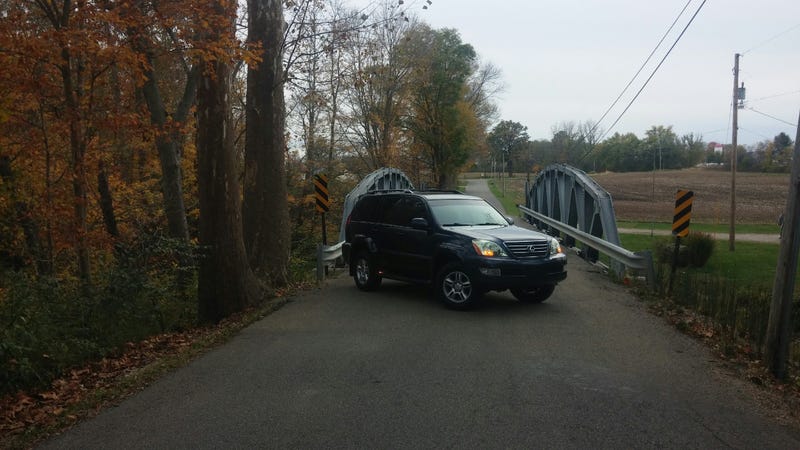 Picture doesn't show it that well but the GX470 is a handsome shade of blue called Blue Meridian Pearl.
The 4.7 under the hood sounds outstanding with the aftermarket exhaust
Stock tires on the GX are a tad pedestrian but I am hoping the center diff, atrac, hill decent, and other goodies will get me through most of the rough stuff. Now to find a off road trail to see what this Land Crusier in a suit can really do...