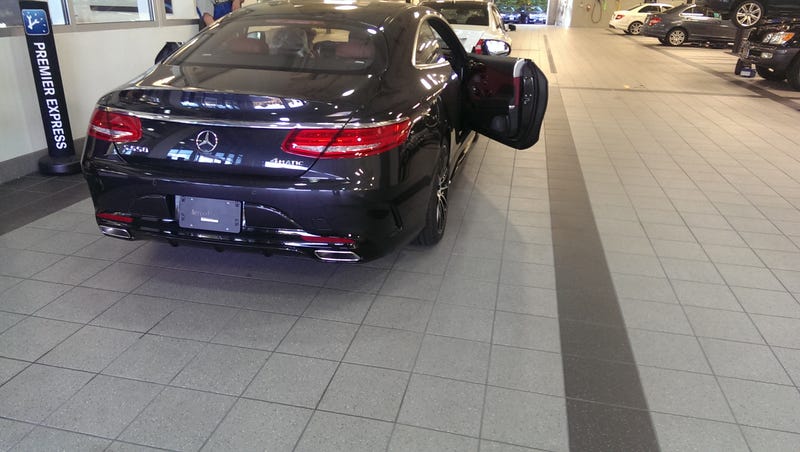 First one I've seen in person. Potato pictures don't do it justice. I'm ready to sacrifice my salary for the next few years for this car.
Also it was a good day. PDI'd two CLA45's, worked on an SLS, and CL65. Not including some more plebeian stuff.
More pictures in reply because kinja.