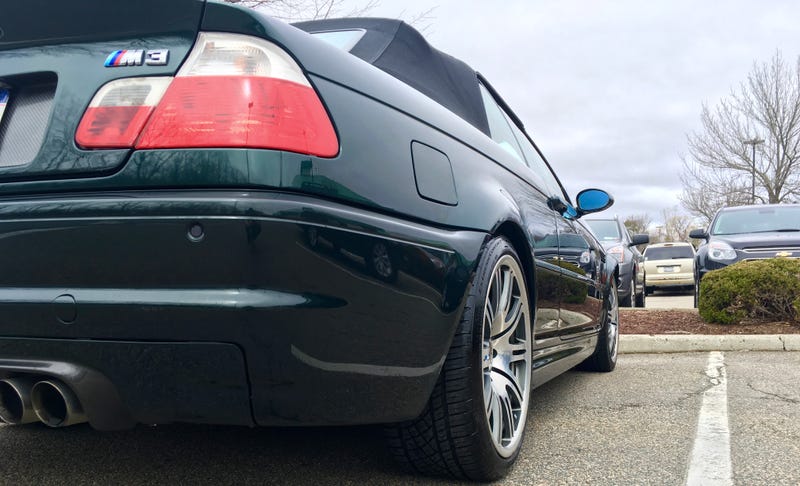 So, the parts are in, tires are mounted on the wheels and balanced (though I've not seen them) and I'll have them on the car tomorrow after lunch.

Today I shot a couple of pics as she sits. I'll post the AFTER pics when I have the "after" look to post pictures of —allow me to add an extra clause to disguise my dangling participle.
Pictures were taken my an iPear (springtime and potatoes are sooo last fall on Mars, duh) from far enough away to hide rock-chips and lot dings.
For details on the wheels coming (or if you enjoy long, discursive ramblings just before you leave work) see the previous post.