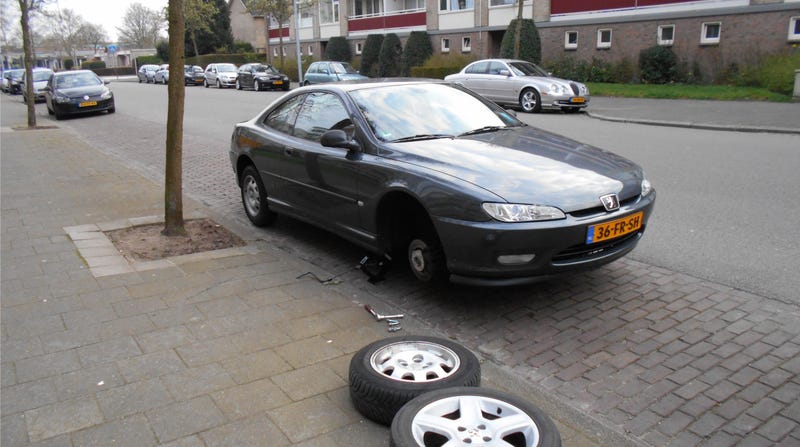 I just swapped my Peugeot 205 GTi wheels with winter tires for a set of wheels with summer tires. My old set of summers on the stock 406 coupe wheels were worn (2mm thread left), so I used the occasion to buy a new set of wheels. They are 17 inch Peugeot 307 CC wheels. Did I pick right?

Sorry of the crappy pictures. Will do a proper photo shoot later. Seeing the old 205 GTI wheels next to the 307 CC wheels makes the old ones look tiny. However, the wheel diameter is virtually identical. 185/65/15 winter tires, 215/45/17 summers. Stock wheel + tire: 205/60/15.
I'm using 20 mm spacers on each wheel, the same ones I've used on the 205 GTi wheels. This to neutralize the different offset of the 406 coupe.

I did make a mistake though. I bought the wheels plus used Pirelli tires as a set. While mounting the wheels I found out one of the tires has a bubble. This means I have to trash that tire, right? I don't have a proper picture, but the one below does show it somewhat.