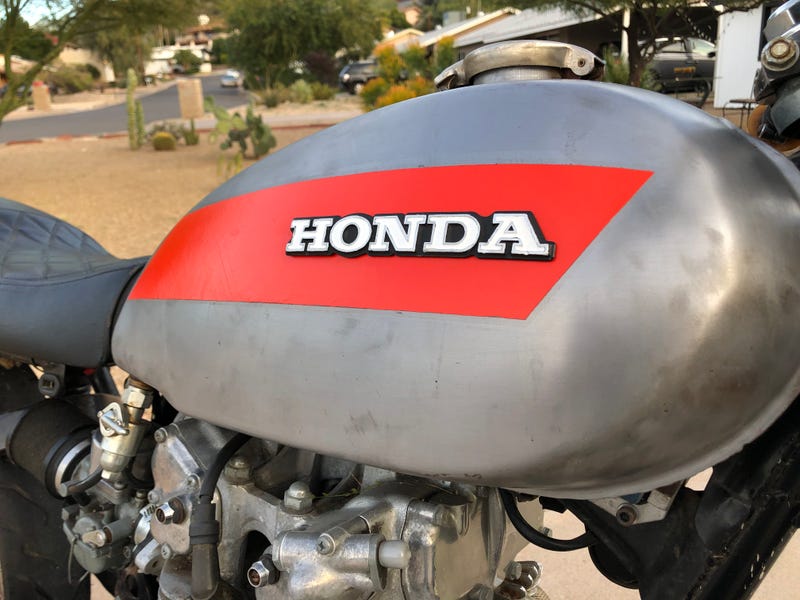 I started repainting the tank on the Honda a few weeks ago. Finally got everything back together today. I was trying to match the reddish-orange color used on the old school race bikes. It's a bit too orange, but I like it. I wanted to do something different, so I used a small brush to apply the paint, then cleared over it.

The PO had done away with the original emblems, so I had a mismatched set of junkyard emblems on the tank. Didn't bother me too much when the tank art was asymmetrical, but I needed a matching set for this new scheme. Found a rusted and dented Honda tank at the local moto junkyard and pulled the emblems off it. They were in pretty rough shape, but I was able to straighten them out and get a decent enough finish on them. They aren't perfect, but they only cost me $5.
I pulled the jets and am soaking them in some solvent overnight. Tomorrow the bike will be gtg again.