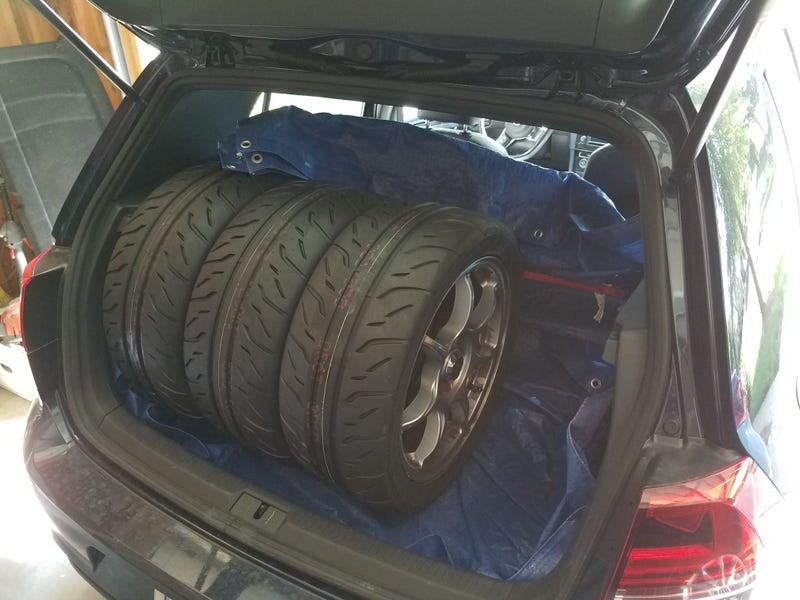 My regular custom at my repair shop paid off and they managed to find me a set of hard to find RE-71Rs. Plus, the four fit side by side in my trunk with the seat down (hadn't tried that yet).
I'm looking forward to some enthusiastic driving on these next weekend, since the old set came used with the wheels. I wonder how dramatic the difference in grip will be? Probably significant, since I ran the old ones down completely.
My wife was not excited to hear the total cost, but was still excited for me, while hoping that they last me for more than another year.