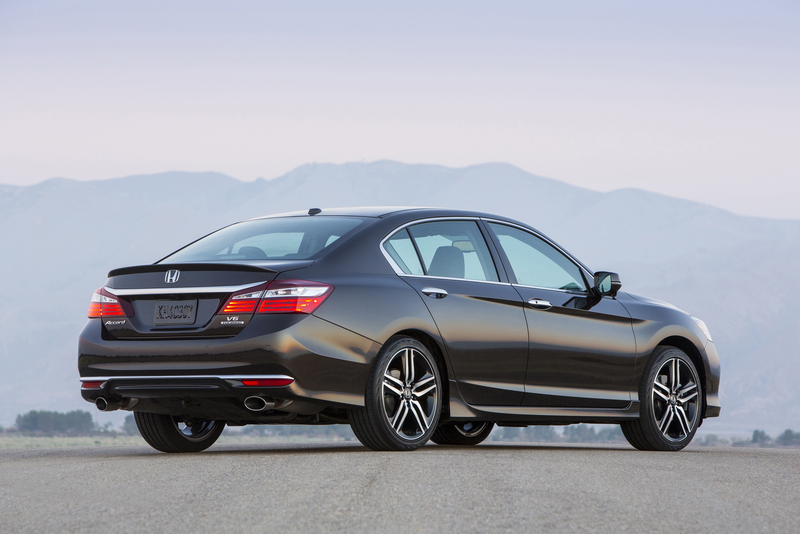 No its not the new Acura TLX but it should be. This is the 2016 Honda Accord V6 Touring. Honda still doesn't have a clue what to do with Acura so instead they make the Accord a better Acura than Acura. And of course you can get it with a Manual. Go figure. More pics here:
And of course here's the Sport Version with a Manual.
Yep 3 pedals and 6 go-go gears.