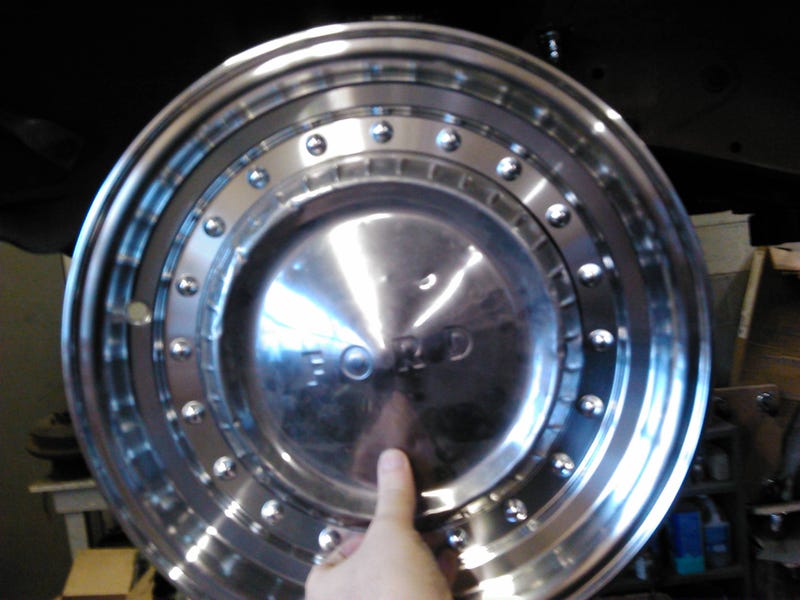 Apologies for the potatoery. Just posting some quick photos of the new wheels for the Ranchero. Above: can the original hubcaps be made to fit new cast mags? Yes.
There are three types of wheel in play - American Racing, ION, and Ultra Wheel. Three manufacturers for the front wheels, the rear wheels, and the spare. Except not really, because they all came from the same Chinese supplier. Apart from the holes in the front ones, they're identical.
Here we have the spare (a 4" wheel) and one of the fronts. The spare is a 15x4, the fronts are 14x6. The rears are 15x7.
Mmmm, meaty. Yes, this actually will fit a tire with minimal edge trimming, but just barely.
Due to being a 15" wheel, there's a 1/2" gap around the hubcap in back (WORST POTATO PIC OF THE DAY). No matter, the caps will attach the same way - VW hubcap clips. Cheap and effective.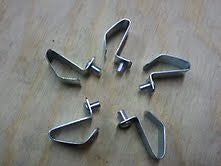 Meanwhile, I also have my QA1s for up front. Hon hon hon.