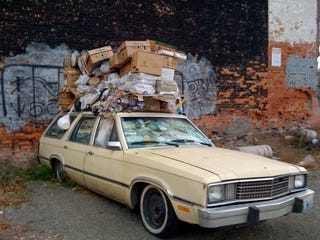 AND YOU CAN TOO.
Just respond to this tweet with the grodiest, stankiest car experience you've ever had.
You have until 5pm central, punks. I don't want to have to give it to the girl who spilled her latte. I'm guessing you can do better than that.
Oh yeah, the prize. It's a Biocide Systems odor eliminator kit. They actually called it the Auto Shocker, but I don't want to think about the lists I'd be on for trying to schill for the "Auto Shocker."
It works. I tried it. The odor thing, not the lists.
Read Nibbles' winning reply to our earlier blog comment contest here. And there's a stupid video of me showing how it works.