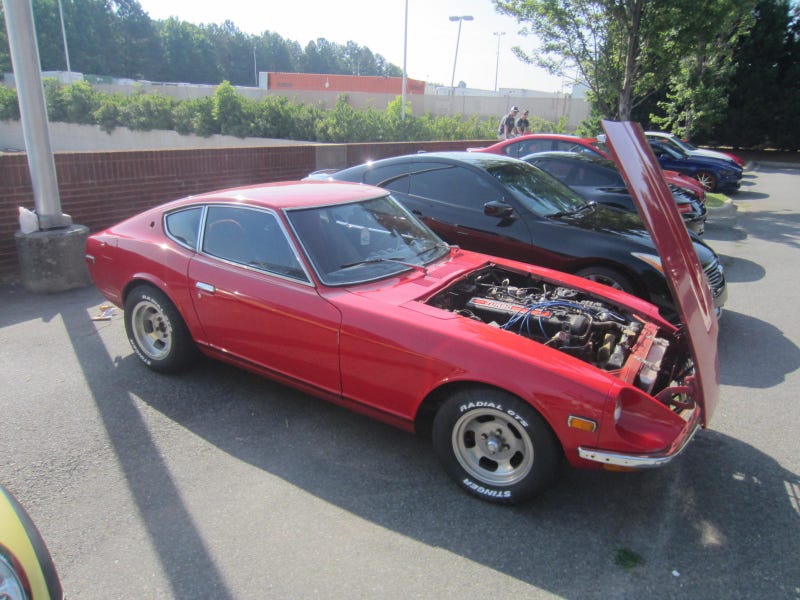 Great turn out for today's event. In addition to having a very pleasant conversation with Edward, owner of a super-clean old Toyota Corolla wagon (shown in a Zoidberg dedicated post to follow), I stalked met Justin Westbrook and watched him livestream his Ariel Nomad experience. Had to figure out who this guy was doing the Jalopnik stuff in the same city.
Here is a restrained selection of my photos - I have eclectic taste, so you'll have to deal with that and possibly questionable photo quality. I did not include the run-of-the-mill modern Lambos, Ferraris, Mercedes, GT-Rs, Vettes, muscle cars, etc., and I missed a couple of offbeat rarities.

I also did not get the #kaybait photo of the classic GT40 because somehow I missed it until it was driving away.
Clownshoe for your time.