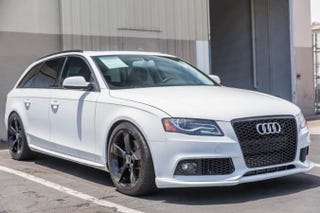 I made an appotinment to go check this out when I get off work. I cant help it. Here are the basics:
An auto
Quattro
Has the 2 liter turbo 4
Somehow has the RS4 front facia and RS5 wheels
83,266 miles
Its listed at the dealer for $14,888. Good price? Or pass because 7 year old Audi with almost 90 thousand miles?