Assembled here are the best Oppositelock posts from Friday through Sunday. Today we've got a car collection too big for two warehouses, Senna's CART test, the Lancia Fulvia HF and more.
---
A Visit To Nick Mason's (Pink Floyd) Car Collection- carwitter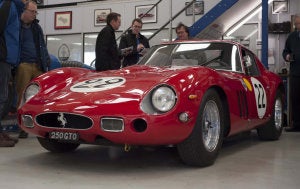 When someone said "one of these recently sold for about $46,000,000, but this one hasn't sold for a while", you knew we weren't in a normal garage. This was one belonging to Nick Mason, the man behind the sticks in Pink Floyd, and Carwitter are here due to our friends at Zircotec.
---
Did Senna Really Want to Leave F1 for IndyCar? - Gabor Vajda
Saying today that e.g. Sebastian Vettel would join IndyCar from 2015 - for being dissatisfied with the Red Bull car - would be quite senseless for a number of reasons, particularly because F1 is a Wolrd Championship, on a global level IndyCar is invisible and really, why? Ayrton Senna was, though, in a very similar situation in 1992.
---
Best of Europe: Lancia Fulvia HF - Jonny Edge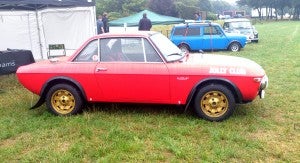 When I think, and I mean really think about all of the cars I've been fortunate enough to see at the motor shows, events, and festivals I've attended, it really is rather incredible. I've been up close to some of the most desirable cars ever produced. Out of all of those cars it's hard to pick one out and say 'that was my favourite', but I can say which ones suprised me or kept me around longer than I thought they would. This is one of those cars; the Lancia Fulvia HF.
---
A Wolf in Dog's Clothing: The Chevy Impala SS - APiDAOnline
Close your eyes and imagine that you're at a car rental place in 2008. What do you see? Camrys, Sebrings, Taurii, maybe a few Yukons and a shitload of Impalas, right? Right. Now imagine you actually want to rent one. Which one would you choke down your masculinity for? Probably a Chrysler 300, if we're completely honest. But what about plan B?
---
Modern Day Take On A Cool Old Ad - Mikeado
Someone tweeted an old print ad for the Citroën 2CV that was kinda smart-assed, so I decided to make a modern-day one for the cool new C4 Cactus. Original below.
---
Formula Oppo: The Proton Grand Prix of Skull Island - Arch Duke Maxyenko
Yes, the second round of the Formula Oppo Season is upon us. With the Foster's GP providing and exciting race and some unpredictable results that some predicted, points were scored. This weeks racing should throw yet another wrench at the monkey, as rain is always a factor at Skull Island.
---
Fly Away In A Cheap Gullwing Equipped VW Aquila Kit Car - TheDailyTurismo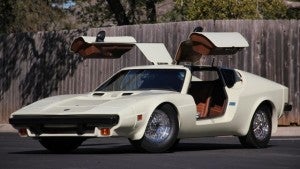 The Aquila Gullwing is a forgotten kit car made in the 1980s by American Fibre Craft that has recently created a lot of noise for a 40-horsepower, VW-based kit car. This exact car, number 137 of 150, sold for $9,500 at Mecum in late January, and a similar one sold in June for $9,995.
---
1991 Audi Coupe Quattro: the Oppo Review - 190e30
So I've owned my 1991 Audi Coupe for almost a year now, and plan on selling it soon (yeah, I've said that for 6 months and probably will for 6 more, but whatever). What better time to do a review than now? I'll try to make this as entertaining as possible.
---
Le Mans tuned Miata MX5 Review - carwitter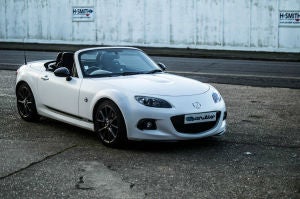 So you like Mazda MX5's…no you love Mazda MX5's. Well, we have something a little bit special! Jota, renowned Le Mans and GT motorsport company came up with the Jota MX5 GT Concept in 2012. A year later and it saw the light of day, along the way it lost its turbo and some of the beefy styling but its here nonetheless.
---
2003 Infiniti I35: The Oppositelock Review - 404usernotfound
The Infiniti I35 was advertised as a luxury performance sedan back when it was new in the early 2000's. When it came out it was the most powerful car in its class, which included the Acura TL and the Lexus ES. It comes with a 3.5 liter V6 with a strong 255 hp and 246 lb-ft, which is still respectable today. What isn't good are the front wheel drive and the 4 speed slushbox.
---
The Cadillac "Test Drive and Receive a $100 Gift Card" Experience - SteyrTMP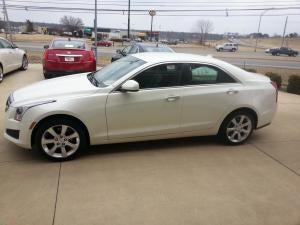 The other week, someone posted the Cadillac "Test Drive a Car and Get a $100 Gift Card" event. I looked it up, and entered my information to test drive a 2014 ATS 4 Performance 2.0T. I was sick that week, and I missed the call from the local dealership. I called back a few days ago, and said I'd try to make it there today.
---
The Best of the Rest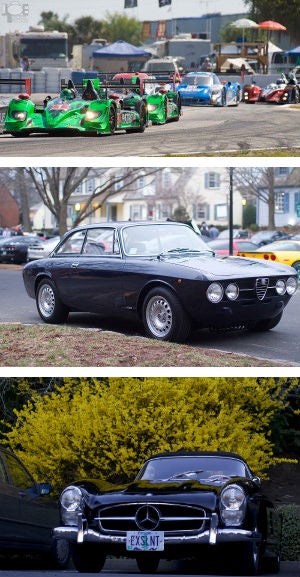 Jared East Photography took photos at the 12 Hours of Sebring. Jeff-God-of-Biscuits photographed cars at Kate's C&C. Twinturbobmw took photos at Portland C&C. CrzRsn visited the Scottsdale McDonald's Rock n Roll Car Show. Nick-george took his BRZ up to Skyline Blvd. Pearson Hurst attended C&C in Richmond. BlythBros. made progress on their Alfa Milano engine rebuild. Jus1029 went to Mercedes showroom. JohnPlayerSpecial bought a Tacoma. Eric Siedlecki saw an Alfa 4C. LuczOr bought a thing. K-Roll got a Focus ST. Rb1971 spotted an E-Type and showed us his GranTurismo. AncientOfDays had a setback on his AMC Eagle project. Takuro Spirit had a scary moment at work. Big Bubba Ray found a wild Mk. II Supra. TwinCharged arrived home to a rare Mini. Motorsport Jedi made videos of some Lambos at C&C.
---
As always, If I've missed something and you would like me to include it, let me know.
Discussions
There were several posts that asked questions and sparked some good conversation between Friday and Sunday. Take a peek and chime in on some of those listed below:
Just the #tips
These posts have already been shared with Jalopnik directly but deserve to be mentioned again because they were first posted on Oppositelock:
Want to participate on Oppositelock? Check out the handbook for posting on OppositeLock as well the Oppo tools to help you get started.