This is the most Craigslist of Craigslist car postings.
A 2008 Lincoln MKZ with low miles, power everything, for a low price. According to the ad there is nothing wrong, it is in excellent condition, and has no issues whatsoever. Hmmm...
Enhance...
Enhance....
Enhance......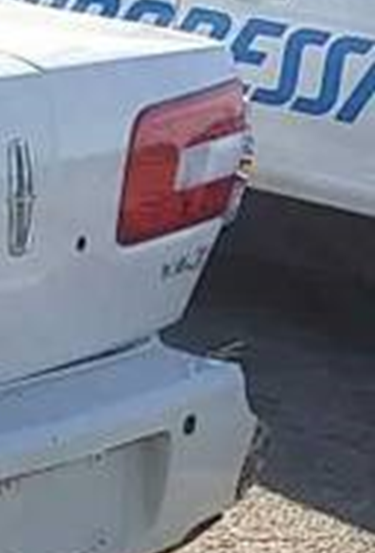 DING! DING! DING! I AM SORRY I COULDN'T HEAR YOU OVER THE "WHERE THE FUCK IS THE RIGHT REAR CORNER OF THE CAR" ALARM. No issues..., none at all..., seriously?!
---
Ad preserved below:

2008 Lincoln MKZ, low 85k miles, $5400, FWD, Automatic, Cold AC, Power everything: PW, PL, PM, Power seat, Power Brake with 4 wheel ABS system, Alloy wheels, Heated seats, Intermittent wipers, defogger, Remote keyless entry, pearl white exterior, beige interior, AM-FM stereo and CD player, MP3 player, Leather seats, Tilt steering, and more



This car has no issues whatsoever. Excellent mechanical condition, very smooth ride.