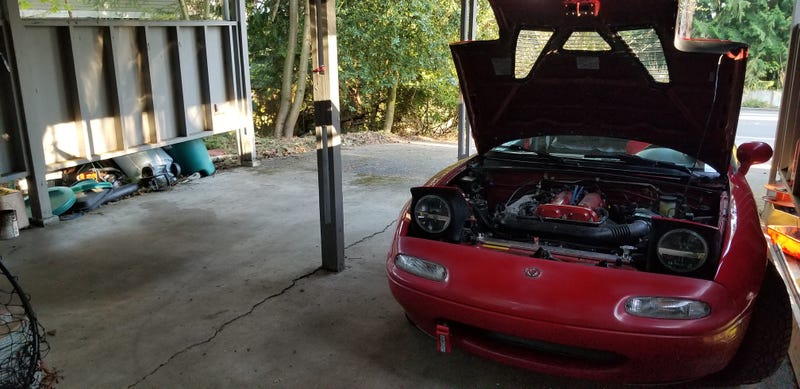 I've got two large carport bays on private property to do with as I please. Once career things get settled, I think it may be time to finally put a new heart in the Miata.
Speaking of career stuff, my electrician trainee card arrived today.
.
.
.
.
.
...as did my plumbing trainee card.
.
.
.
.
.
...
As well as my proof of ownership for my business domain.
You ever feel like you could do some pretty amazing things if you just focused all of your attention on *one* thing..? Story of my life.
Ah well. Oil change is done, brake fluid is topped off (don't ask) and there's still another hour of sunshine to spend driving. Probably do a quick wash as soon as the sun goes down!