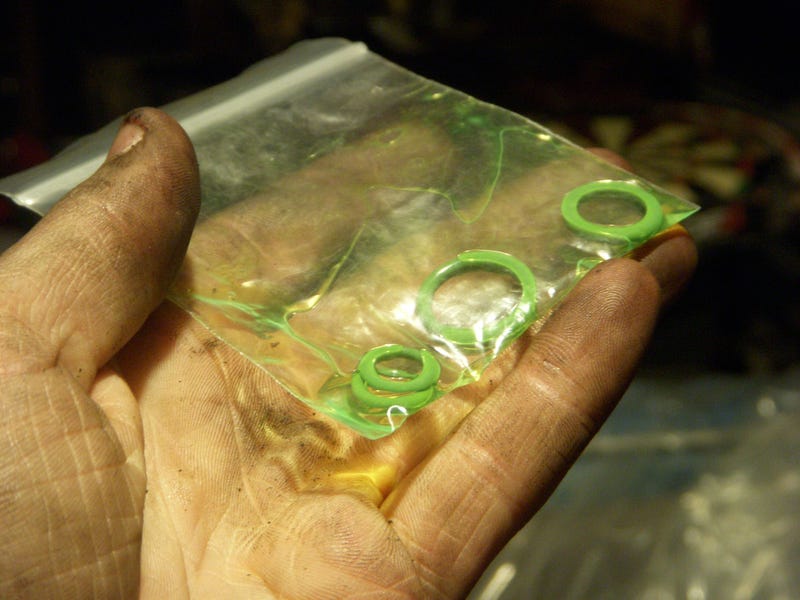 Helped my brother replace the A/C compressor on his 2005 Civic. I don't like air conditioning that much to ever have to do that again.
First step was to remove the front bumper and driver side headlight. Tedious but straightforward.
An unlikely photo of Agrajag. There exist very few photos of me. Even less of me working.
The fuck? Just the one?
Then remove the power steering pump. And alternator after that.
A note about alternator removal:
What is this shit Honda? There is not enough room remove the bolt completely. I had to remove a bracket just to barely have enough room to get the alternator out. Not sure if a clever engineer or a masochist engineer.
Wing nut operated adjustment? Sounds great. If you could fit your hand in there and the bolt hadn't become one with the adjuster.
Then there was the grey electrical connection from the compressor. Both sides were attached to the same rusted piece of memory steel. The idea is to remove connections from bracket, then with your new found slack, undo electrical connection. We ended up cutting off the bracket then zip tying it in place upon installation. New dryer installed at this point.
I stopped cataloging our progress from here on out, as I had pretty much become this cat.
Done. My brother's 210,xxx mile Civic now has functioning A/C once again.