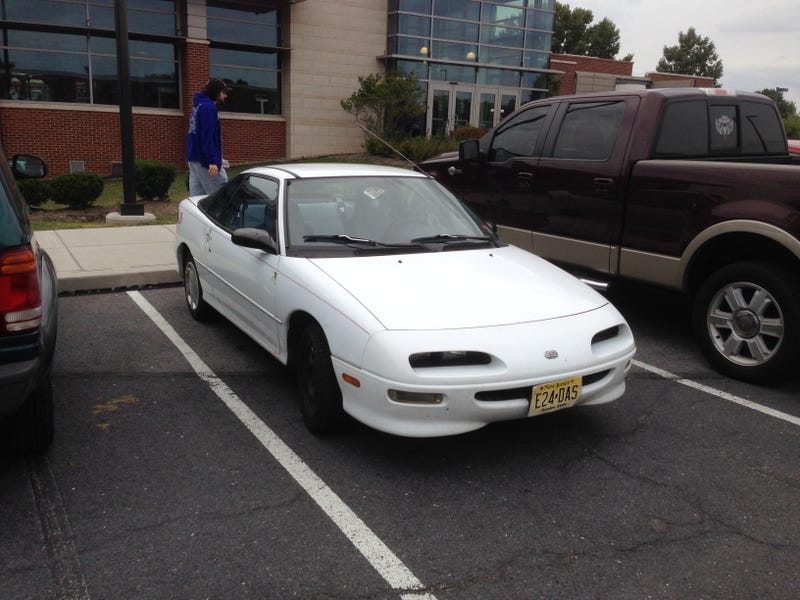 Some days are better than others for car spotting; that's a given. Today, however, I hit the jackpot! Here we have a 1992 (or 1993) Geo Storm. With New Jersey plates no less. In Pennsylvania. This one was in pretty rough shape, with missing paint and rust in several places. Honestly, it's just awesome to see one of these still out in the wild on the east coast.
I forgot how small these were. Just look at the F-150 next to it. Unfortunately, this wasn't a early model (1990-1991) with the cool flip up headlights. Nor was it a GSi. This one was a base model, with an automatic.
This is more like it stylistically. If your after performance, get the 1992-1993 GSi. They got the 1.8L with 140 hp, 10 hp more than the earlier GSi models.
Even better, go find yourself an Isuzu Impulse. It's basically the same car, but with a 160 hp turbo 1.6L I4 and AWD.