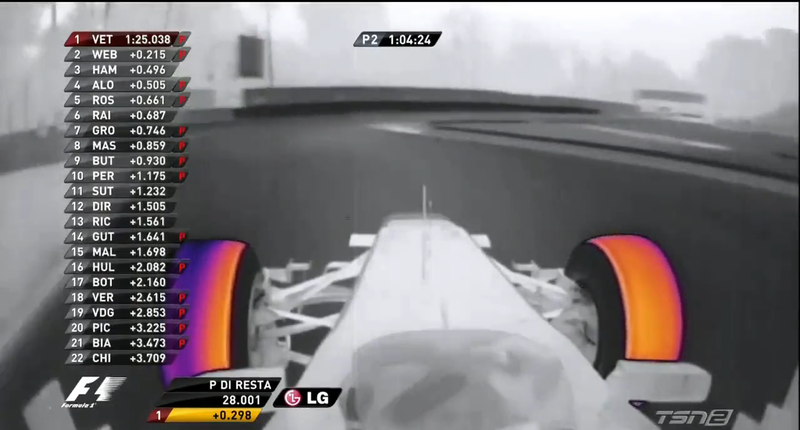 UPDATED: New large format HD-ish video. Front and Rear views added. H/T to the Axis of Oversteer FB page.
This is the first time I have seen them broadcasting this.... VERY COOL ! er, uh, I mean HOT !
Hopefully, they will continue to show us snippets of this thermal camera during this and the rest of the races...